GNU/Linux is Scary to Companies That Sell Windows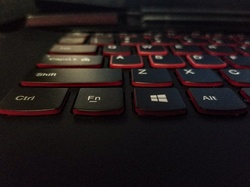 THE "great replacement" of operating systems, first across the back end (UNIX replaced by GNU/Linux, e.g. Solaris replaced by RHEL) and then phones (e.g. Symbian replaced by Android), desktops/laptops etc. may mean that a lot of tech workers will have their skillsets rendered "obsolete". They will first "fight back" by attacking what replaces them, as that seems easier than learning or adapting to something new, usually something better too. The impulsive, instinctive reaction is to just badmouth (if not worse) what you don't understand and don't wish to understand (because the latter can be a lot of actual work).
To Microsofters, Microsoft is a comfort zone. They want to swim next to the shark, hoping to get some food scraps.
Microsoft has been pushing Windows since the 1980s. That goes back to the days of GNU, which turned 40 last week. The most abuse we've been getting online (by far) comes from Microsoft and its associates. They don't like the way things are going, so they target (for "removal") prominent GNU/Linux voices. They're still at it. I previously wrote about many known attempts by Microsoft to get me into trouble at work (there are probably more, but they're not known to me). Years ago it seemed like even the Gates Foundation stepped in, albeit under a secrecy agreement (NDA). Even this week there are people associated with Microsoft pestering our Web host, trying desperately to take down Tux Machines and Techrights. They won't succeed, but they keep trying. They previously doxed my wife and I, trying to take away our livelihood. These aren't mentally fit people. They're thugs, liars, and there are even arrest records for them. █