today's leftovers
Submitted by Roy Schestowitz on Wednesday 6th of July 2022 07:33:06 PM
Filed under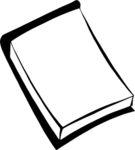 With WordPress 6.1 already in the works, a lot of updates happened during June. Here's a summary to catch up on the ones you may have missed.

To provide high quality tools for our contributors, together working on office productivity for over 200 million users around the globe, we are searching for a Web Technology Engineer (m/f/d) to start work as soon as possible.

Vehicles are becoming more connected, autonomous, shared and electric (the famous CASE acronym). While customers expect new features and upgradability, the software and hardware components enabling such innovations require a different system architecture to function. This is a major change for the automotive industry as it requires new software skills, methodologies and business models. At the same time, automotive manufacturers need to adhere to complex and strict industry standards, and uphold safety-critical functions. In this post, we will focus on the different challenges the industry is facing in terms of hardware and software complexity, cybersecurity and safety. We will also discuss how Original Equipment Manufacturers (OEMs) can learn from software companies to survive this transition towards software-defined vehicles and succeed.

[...]

On top of this, regulations are becoming very strict, forcing OEMs to provide patches and fixes to common vulnerabilities and exposures (CVE). Taking into account the previously detailed system complexity, it is becoming increasingly necessary to move towards a software-defined holistic context. Only a software-defined approach can provide the required flexibility and scalability that allows companies to comply with regulatory requirements while providing UX updates and handling hardware complexity.

Of course, cybersecurity never only relies on software. Hardware vulnerabilities can also occur and usually lead to even worse consequences. Some hardware issues can be patched via software, but usually these CVEs remain valid throughout the system's lifetime. For example, Meltdown and Spectre, two of the most widespread hardware vulnerabilities in the world, are still present and affecting tons of devices. This means that during hardware conception, cybersecurity must be taken into account in the specifications and system architecture in order to limit these vulnerabilities.
»
Printer-friendly version

999 reads

PDF version
More in Tux Machines
today's howtos

Open Hardware: XON/XOFF and Raspberry Pi Pico

In the olden days of computing, software flow control with control codes XON and XOFF was a necessary feature that dumb terminals needed to support. When a terminal received more data than it could display, there needed to be a way for the terminal to tell the remote host to pause sending more data. The control code 19 was chosen for this. The control code 17 was chosen to tell the remote host to resume transmission of data.

Dmytro Panin is at it again, creating a teeny system monitor for his MacBook from scratch with help from our favorite microcontroller, the Raspberry Pi Pico. This plug-and-play system monitor (opens in new tab) lets him keep a close eye on resource usage without having to close any windows or launch any third-party programs. The device is Pico-powered and plugs right into the MacBook to function. It has a display screen that showcases a custom GUI featuring four bar graphs that update in real-time to show the performance of different components, including the CPU, GPU, memory, and SSD usage. It makes it possible to see how hard your PC is running at a glance.

Security Leftovers

How to Apply Accent Colour in Ubuntu Desktop

A step-by-step tutorial on how to apply accent colour in Ubuntu desktop (GNOME) with tips for Kubuntu and others.