Programming Leftovers
Submitted by Roy Schestowitz on Saturday 2nd of July 2022 10:31:32 PM
Filed under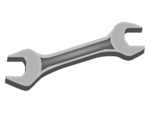 How to Recode Values in R, On sometimes, you might want to recode specific values in an R data frame. Fortunately, the recode() method from the dplyr package makes this simple to accomplish.

Linux has been written in the C programming language for more than 30 years but the last few years have seen a growing momentum to make the Rust programming language Linux's second Linux language.

Moose is great, but it does introduce a slight performance hit to your code. In the more than 15 years since it was first released, hardware improvements have made this less of a problem than it once was. Even so, if performance is a concern for your project, Moose might not be what you want. It also has a fairly big collection of non-core dependencies.

Moo is a lighter weight version, minus with meta-object protocol, but supporting nearly all of Moose's other features. It loads faster, sometimes runs faster, and has fewer dependencies. (And most of the dependencies it does have are just modules which used to be part of Moo but were split out into separate distributions.)

But what if you could have fast Moose-like object-oriented code without the dependencies?

In 2013, Michael Schwern started work on Mite to do just that. It was abandoned in 2014, but I've taken it over and expanded the feature set to roughly equivalent to Moo.
»
Printer-friendly version

2236 reads

PDF version
More in Tux Machines
today's howtos

Open Hardware: XON/XOFF and Raspberry Pi Pico

In the olden days of computing, software flow control with control codes XON and XOFF was a necessary feature that dumb terminals needed to support. When a terminal received more data than it could display, there needed to be a way for the terminal to tell the remote host to pause sending more data. The control code 19 was chosen for this. The control code 17 was chosen to tell the remote host to resume transmission of data.

Dmytro Panin is at it again, creating a teeny system monitor for his MacBook from scratch with help from our favorite microcontroller, the Raspberry Pi Pico. This plug-and-play system monitor (opens in new tab) lets him keep a close eye on resource usage without having to close any windows or launch any third-party programs. The device is Pico-powered and plugs right into the MacBook to function. It has a display screen that showcases a custom GUI featuring four bar graphs that update in real-time to show the performance of different components, including the CPU, GPU, memory, and SSD usage. It makes it possible to see how hard your PC is running at a glance.

Security Leftovers

How to Apply Accent Colour in Ubuntu Desktop

A step-by-step tutorial on how to apply accent colour in Ubuntu desktop (GNOME) with tips for Kubuntu and others.