Red Hat Servers, and AlmaLinux
Submitted by Roy Schestowitz on Monday 27th of June 2022 12:27:10 PM
Filed under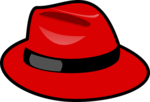 With microservices, containers, and cloud native architectures, almost every application today is going to be a distributed application. Distributed consensus is a core technology that powers distributed systems.

Distributed consensus is a protocol for building reliable distributed systems. You cannot rely on "heartbeats" (signals from your hardware or software to indicate that they're operating normally) because network failures are inevitable.

There are some inherent problems to highlight when it comes to distributed systems. Hardware will fail. Nodes in a distributed system can randomly fail.

This is one of the important assumptions you have to make before you design a distributed system. Network outages are inevitable. You cannot always guarantee 100% network connectivity. Finally, you need a consistent view of any node within a distributed system.

It's been almost 11 years since Marc Andreessen famously posted, "Software is eating the world." Over the last decade in IT, we've seen some amazing transformations happen – from companies fundamentally changing the way they deliver software to how we as consumers use web and mobile applications and services in our daily lives. Research shows that the average person in the U.S. now uses at least four to five software programs a day to do their job – partially due to the pandemic.

Developing software has emerged as perhaps the most critical business function for companies as they undergo digital transformation to adapt to fast-paced change, delight their customers, and stand out from competitors. As such, the role of software developers has evolved at such a rapid pace that it is now more common to deliver software u

When Red Hat announced that it will no longer support open-source CentOS, a wave of disturbance was caused throughout the open-source community. In response, the open-source community formed an alliance and started building alternatives for CentOS.
While they initially named it Lenix, which was a paid offering and was initially restricted to hosting providers, its eventual success led the community to make it 100% free and open-source and renamed it to AlmaLinux.
Today, AlmaLinux has delivered over three releases with millions of downloads. It has become an alternative platform for developers for CentOS Stream and Red Hat Enterprise Linux. Even though its user-facing features are limited, its speed and agility have made it an attractive avenue for the open-source community.
»
Printer-friendly version

903 reads

PDF version
More in Tux Machines
today's howtos

Open Hardware: XON/XOFF and Raspberry Pi Pico

In the olden days of computing, software flow control with control codes XON and XOFF was a necessary feature that dumb terminals needed to support. When a terminal received more data than it could display, there needed to be a way for the terminal to tell the remote host to pause sending more data. The control code 19 was chosen for this. The control code 17 was chosen to tell the remote host to resume transmission of data.

Dmytro Panin is at it again, creating a teeny system monitor for his MacBook from scratch with help from our favorite microcontroller, the Raspberry Pi Pico. This plug-and-play system monitor (opens in new tab) lets him keep a close eye on resource usage without having to close any windows or launch any third-party programs. The device is Pico-powered and plugs right into the MacBook to function. It has a display screen that showcases a custom GUI featuring four bar graphs that update in real-time to show the performance of different components, including the CPU, GPU, memory, and SSD usage. It makes it possible to see how hard your PC is running at a glance.

Security Leftovers

How to Apply Accent Colour in Ubuntu Desktop

A step-by-step tutorial on how to apply accent colour in Ubuntu desktop (GNOME) with tips for Kubuntu and others.