today's howtos
Submitted by Roy Schestowitz on Monday 27th of June 2022 11:14:39 AM
Filed under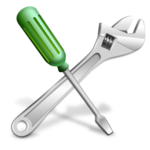 Fail2ban is a free and open-source IPS that helps administrators safeguard Linux servers against brute-force assaults. Python-based Fail2ban has filters for Apache2, SSH, FTP, etc. Fail2ban blocks the IP addresses of fraudulent login attempts.

Fail2ban scans service log files (e.g. /var/log/auth.log) and bans IP addresses that reveal fraudulent login attempts, such as too many wrong passwords, seeking vulnerabilities, etc. Fail2ban supports iptables, ufw, and firewalld. Set up email alerts for blocked login attempts.

In this guide, we'll install and configure Fail2ban to secure Ubuntu 22.04. This article provides fail2ban-client commands for administering Fail2ban service and prisons.

There's a lot of flexibility in how you install an application on Linux. It's partly up to the software's developer to decide how to deliver it to you. In many cases, there's more than one "right" way to install something.

/etc/hosts is a text file on a computer that maps hostnames to IP addresses. It is used for static name resolution, which is not updated automatically like the Domain Name System (DNS) records.

/etc/hosts are usually the first file checked when resolving a domain name, so it can be used to block websites or redirect users to different websites.
»
Printer-friendly version

1029 reads

PDF version
More in Tux Machines
today's howtos

Open Hardware: XON/XOFF and Raspberry Pi Pico

In the olden days of computing, software flow control with control codes XON and XOFF was a necessary feature that dumb terminals needed to support. When a terminal received more data than it could display, there needed to be a way for the terminal to tell the remote host to pause sending more data. The control code 19 was chosen for this. The control code 17 was chosen to tell the remote host to resume transmission of data.

Dmytro Panin is at it again, creating a teeny system monitor for his MacBook from scratch with help from our favorite microcontroller, the Raspberry Pi Pico. This plug-and-play system monitor (opens in new tab) lets him keep a close eye on resource usage without having to close any windows or launch any third-party programs. The device is Pico-powered and plugs right into the MacBook to function. It has a display screen that showcases a custom GUI featuring four bar graphs that update in real-time to show the performance of different components, including the CPU, GPU, memory, and SSD usage. It makes it possible to see how hard your PC is running at a glance.

Security Leftovers

How to Apply Accent Colour in Ubuntu Desktop

A step-by-step tutorial on how to apply accent colour in Ubuntu desktop (GNOME) with tips for Kubuntu and others.