Accessibility in Fedora Workstation
Submitted by Roy Schestowitz on Monday 27th of June 2022 10:24:55 AM
Filed under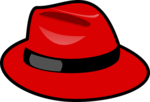 The first concerted effort to support accessibility under Linux was undertaken by Sun Microsystems when they decided to use GNOME for Solaris. Sun put together a team focused on building the pieces to make GNOME 2 fully accessible and worked with hardware makers to make sure things like Braille devices worked well. I even heard claims that GNOME and Linux had the best accessibility of any operating system for a while due to this effort. As Sun started struggling and got acquired by Oracle this accessibility effort eventually trailed off with the community trying to pick up the slack afterwards. Especially engineers from Igalia were quite active for a while trying to keep the accessibility support working well.
But over the years we definitely lost a bit of focus on this and we know that various parts of GNOME 3 for instance aren't great in terms of accessibility. So at Red Hat we have had a lot of focus over the last few years trying to ensure we are mindful about diversity and inclusion when hiring, trying to ensure that we don't accidentally pre-select against underrepresented groups based on for instance gender or ethnicity. But one area we realized we hadn't given so much focus recently was around technologies that allowed people with various disabilities to make use of our software. Thus I am very happy to announce that Red Hat has just hired Lukas Tyrychtr, who is a blind software engineer, to lead our effort in making sure Red Hat Enterprise Linux and Fedora Workstation has excellent accessibility support!

»
Printer-friendly version

925 reads

PDF version
More in Tux Machines
today's howtos

Open Hardware: XON/XOFF and Raspberry Pi Pico

In the olden days of computing, software flow control with control codes XON and XOFF was a necessary feature that dumb terminals needed to support. When a terminal received more data than it could display, there needed to be a way for the terminal to tell the remote host to pause sending more data. The control code 19 was chosen for this. The control code 17 was chosen to tell the remote host to resume transmission of data.

Dmytro Panin is at it again, creating a teeny system monitor for his MacBook from scratch with help from our favorite microcontroller, the Raspberry Pi Pico. This plug-and-play system monitor (opens in new tab) lets him keep a close eye on resource usage without having to close any windows or launch any third-party programs. The device is Pico-powered and plugs right into the MacBook to function. It has a display screen that showcases a custom GUI featuring four bar graphs that update in real-time to show the performance of different components, including the CPU, GPU, memory, and SSD usage. It makes it possible to see how hard your PC is running at a glance.

Security Leftovers

How to Apply Accent Colour in Ubuntu Desktop

A step-by-step tutorial on how to apply accent colour in Ubuntu desktop (GNOME) with tips for Kubuntu and others.