Our Prediction Was Correct: OpenSource.com Not Coming Back, OpenSource.net Promotes Microsoft Agenda (Openwashing and GPL Violations)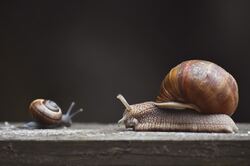 ABOUT a week ago we said that OpenSource.com was not really coming back and OpenSource.net helps Red Hat/IBM distract from what it did back in April amid layoffs.
SJVN wrote: "There have been many great open-source and Linux sites over the years. Linux Weekly News (LWN) for deep Linux kernel news; Phoronix for down, dirty, and detailed Linux benchmarking; and I've been known to write a thing or two about Linux worth reading over the years. But, for general, how-to and technical features about Linux and open-source software, one website stood out from the others for its breadth of informed coverage: Red Hat's OpenSource.com. But, then, Red Hat had its first layoff, OpenSource.com closed its doors, and all its content disappeared with it."
10 days have passed and since OpenSource.com came 'back' (not!) only two stories were published and one of them is Stefano Maffulli shilling Microsoft, which pays his salary to promote proprietary software, plagiarism, and GPL violations.
This is a farce. This is the OSI's ongoing corruption (Microsoft in the Board, Microsoft as the chief sponsor) infecting OpenSource.com, OpenSource.net, OSI, and thus the brand. "Open Source" just means openwashing and an attack on the meaningful, original thing: Free software. █