7 Best Free and Open Source Linux Anti-Spam Tools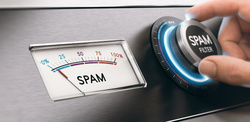 There are a number of techniques that help fight the tide of spam. These include whitelisting, spam buckets, Bayesian filtering, fuzzy logic techniques, and attachment scanning.
To provide an insight into the quality of software that is available, we have compiled a list of 7 proficient open source Linux anti-spam tools. We make the following recommendations captured in a legendary LinuxLinks-style chart. Only free and open source software is eligible for inclusion here.