Why sysadmins should license their code for open source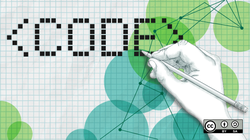 As a Linux system administrator, I write a fair amount of code.
Does that surprise you? Well, I strive to be the "lazy" sysadmin, and I do this, in part, by reducing the number of repetitive tasks I need to do by automating them. Most of my automation started as little command-line programs. I store those in executable scripts for re-use at any time on any Linux host for which I have responsibility.