KateOS 3.0 Released & Tested
Submitted by srlinuxx on Wednesday 9th of August 2006 11:12:07 AM
Filed under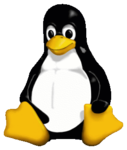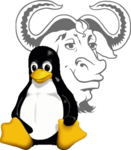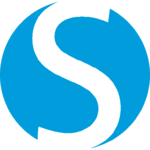 KateOS 3.0 was released early this morning and happily Tuxmachines was granted a preview. This release brings lots of new changes as well as a great looking new theme. Performance and stability remain, as always, well above par. KateOS has always been one of our favorite distributions, and this release doesn't change that either.
The installer remains very much the same as in previous releases. It looks much like the installer found in Slackware with several added options to help the user configure their system. One of its nicer features is the making of an intrid file for the user. One chooses their default desktop during the install phase as well.
KateOS features Xfce4 as its default desktop. Each release seems to bring a new look. This release we have Xfce 4.4 beta2 with a really nice theme. The wallpaper background colors can be described as shades of sunshine perhaps, that's what I think of when I see it. It features a pair of strawberries in the very popular gel look, and the os name in burnt orange. The windec is a pretty 3D in a henna color called GonxicalHuman. Tango is the icon theme and DejaVu is the default font. Even the splash screen has been customized to match perfectly, featuring a single strawberry and almost brick-red gel-like progress bar background with green progress bar. This is a bit of a change from the darker mascoline theme of the last series, but is none the less attractive. Again, as always, the talented artist is Adam Rakowski. Lead developer Damian Rakowski said, "The theme is more utilitarian than the previous one in KateOS 2.1. The desktop is clean and we have a good hope that most of users will enjoy it."
KateOS comes in two main isos. One could probably get a complete working system from just the first cd, but you may want to download the second as well. The second iso contains not only the compiler and friends, but it also contains Fluxbox, icewm, Firefox, gaim, Thunderbird, the kernel source, xscreensaver, wine, sylpheed, pan, Seamonkey, OpenOffice.org, and much more. Also available are isos for the KDE and Gnome modules. See this page for a complete list of available packages included in the two cd images.
What's new this release? One of the main changes is that KateOS 3.0 is no longer based on Slackware and has been built from scratch. It's important for users to be aware of this change as KateOS is no longer compatible with Slackware. As Damian told me,

Kate doesn't contain any Slackware packages and is even not compatible with it in many ways. KateOS packages support dependencies (built in every package), multinational descriptions and additional files used by updateos. Of course KateOS uses modified, internationalized Slackware installator, and some other solutions used in Slackware, but since some time KateOS is independently developed distribution. Whole package managment system has been rewritten, not only updateos. Old Slackware scripts (installpkg, removepkg etc.) were replaced by one c++ program named PKG. installpkg, removepkg are only symbolic links to pkg (for backward compatibility). All KateOS 3.0 packages have been compiled by GCC 4.X, and linked with libraries, which sometimes can't be used in Slackware yet. Many obsolete solutions (eg. like libtermcap) are no more present in Kate.
Slackware users can't upgrade their system to KateOS, and KateOS users shouldn't use Slackware packages.
Also new are several new system tool "subprojects." Quoting the KateOS site:
PKG - a base tool for managing TGZex packages; it lets the user install, update, and remove packages locally. PKG has replaced the old package management scripts, adding dependencies support and multilingual package descriptions.
libsmarttools - a C++ library containing a set of base classes and functions helping in the development of system tools. Updateos2 and libupdateos have been created using libsmarttools.
libupdateos - a C++ library containing classes and functions for remote TGZex packages management. It is the base of the updateos2 tool.
updateos2 - a tool for remotly installing
and updating TGZex packages; a text interface for the libupdateos
library.
In addition, Damian adds,

Most of system tools, init scripts and installer have been internationalized, also all packages supports internationalized descriptions. System is integrated with udev, hal and dbus, so removable media are autodetected and automounted. KateOS supports also nfs4 out of the box /etc directory has been cleaned up, most important system settings can be adjusted in /etc/conf.d, gnome configuration files are in /etc/gnome, xfce files in /etc/xfce. System uses bootsplash by default.
In testing the KateOS 3.0 offering, I found very little to complain about. Hardware detection was good and the only thing out of the ordinary not detected was my usb scanner. Sound, video, printer, etc was detected properly. Performance was above average and applications opened really quickly. All applications function very well with no crashes or phantoms. Multimedia playback was wonderful, I had no problems playing cds, dvds, as well as other file formats such as avis, mpgs, or bins. Basic browser plugins can be downloaded and installed easily enough. So, again, I just found KateOS to be a wonderful system. It's even easy to work with. There's no reason why new Linux users can't test out and enjoy KateOS as well as old veterans.
What's in the future? Again quoting the KateOS site:

Our task for the nearest future is to create a KateOS community which would help in maintaining the development rate, and could keep improving our solutions. A bugtracker and a community packages portal have been launched along with the new edition. The KateOS documentation has been updated; among others, it includes a detailed installation tutorial in html and flash.
Buy professional crafted CDs HERE, the DVD HERE, or the MiniIso HERE.
Downloads available HERE.
»
Printer-friendly version

60430 reads

PDF version
More in Tux Machines
digiKam 7.7.0 is released

After three months of active maintenance and another bug triage, the digiKam team is proud to present version 7.7.0 of its open source digital photo manager. See below the list of most important features coming with this release.

Dilution and Misuse of the "Linux" Brand

Samsung, Red Hat to Work on Linux Drivers for Future Tech

The metaverse is expected to uproot system design as we know it, and Samsung is one of many hardware vendors re-imagining data center infrastructure in preparation for a parallel 3D world. Samsung is working on new memory technologies that provide faster bandwidth inside hardware for data to travel between CPUs, storage and other computing resources. The company also announced it was partnering with Red Hat to ensure these technologies have Linux compatibility.

today's howtos