Dreamlinux 2.0 XGL Edition
Submitted by srlinuxx on Wednesday 19th of July 2006 12:11:28 AM
Filed under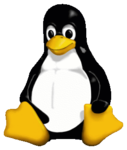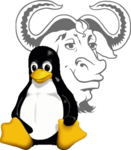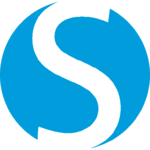 Dreamlinux 2.0 Works was released on July 16 and this time there's a kicker. This time it's available in an XGL edition. Where they may not be the first to put out an XGL edition, I believe they are the first provide the advanced effects for the xfce4 destkop. Having already been quite impress with Dreamlinux in previous testing, Tuxmachines just had to check that out.
The boot process has remained basically the same and based on Morphix. The boot splash, advanced options, and procedure haven't changed. A colleague questioned the choices of 15-inch, 17-inch, and 19-inch monitors. Within these choices the resolution matrix remains at 791 while the refresh rate increases proportionately with the monitor size. One is asked for their preferred X resolution later in the boot process. If one has an nvidia card, they are asked if they'd like to use nvidia proprietary drivers, nv, or vesa.
At the Xfce4 desktop, one finds a few updates. The wallpaper is a bit changed from version 1.0, but still retains the royal blue color scheme. It features what I can only describe as huge 3D letters (or other mysterious shapes). This time our logo text reads "Dreamlinux XGL EDITION". The panel is larger by default and loses the menu button, while the clock has been moved to the application panel at the top of the screen. Some of the application icons have been updated with hipper versions. The Trash desktop icon is gone and the other desktop icons have lost their transparent text background. The first thing that occurs after logging in a request to set up sudo. One is asked to inputt their root password in order for the system to function normally.
The internet connectivity isn't configurated automagically upon start as with most systems today. Your net card is more than likely detect and the correct module inserted, but Dreamlinux leaves the configuration to the user. Fortunately, they assist in this process by providing a really simple graphical interface. For me it was just a matter of opening the Network Settings application and clicking 'Apply' a couple of times. It allows for static or dhcp. If you require an adsl connection, it provides a PPPOE Wizard as well as a Gnome PPP for dial-up users. This step is required again after the hard drive install as well, but thereafter, it comes up at boot.
It doesn't appear that Dreamlinux 2.0 ships with their little flash introduction found in 1.0, but it does have a real nice quickguide. It presents in html files rendered through Firefox by default. It contains quite a bit of useful information the new user such as how to install the system to hard drive and some nice keyboard shortcuts available in xfce. This is also available online at the Dreamlinux website.
But where is my XGL? As it turns out XGL works on the hard drive install only.
The installer appears very much the same as tested in 1.0 and it still functions very well. Full installation of Dreamlinux 2.0 takes about 15 minutes soup to nuts. A lot of people might recognize the installer as the same one found in Morphix. It walks the user through an extremely easy install, with the only difficult part for a new linux user might be the partitioning step.
After boot, one is brought to a lovely login screen. Within your given choices is the option to start an XGL session. Your desktop comes up appearing to be a normal Xfce4 desktop until certain key combinations are depressed. My apologies, I wasn't able to capture too many of the effects this review, perhaps it was due to using gimp for the screenshots. However, the effects worked really well and did not seem to detract from system performance. It was fast, nimble, and stable.
In the panel we find shortcuts to many favorite applications such Mplayer, XMMS, Gnomebaker, LinNeighborhood, Thundar, Synaptic, and MkDistro. In the menus we find many favorites such as Firefox & Thunderbird, Gaim, aMSN, Bittornado, Gimp, Macromedia Flash Player, Inkscape, Xara LX, xsane, xpdf, Abiword, OpenOffice.org, Gnumeric, Grip and Streamtuner. The only problems experienced here was that aMSN would not open and xsane didn't see my scanner (automagically).
One application that warrants particular mention is Picasa image manipulation application from Google. When I opened Picasa it scanned the directories allowed for images and displayed thumbnails for the found files. One can do some simple editing functions with Picasa. It could probably do anything I'd personally ever require. Unless I'm mistaken, Picasa for linux requires wine and as such one might expect performance to be lacking. However in my limited testing, it functioned as well as the average native linux app on my machine under Dreamlinux. This was my first experience with Picasa. If you're like me and don't want to taint your everyday system with wine, here's a great way to test Picasa. I don't know of any other systems off-hand shipping with this app right now.
Another app I'd like to single out is Synaptic. Dreamlinux is highly based on Morphix and as such is a Debian derivative. This enables it to ship with apt-get and the Synaptic front-end. It comes with repositories already set up and fully populated with all your favorites applications that didn't ship with Dreamlinux. Of particular interest to some is the availability of the KDE and Gnome desktop environments. I tested synaptic with a few smaller apps and it functioned very well with those. One problem encountered was when looking for the kernel-source. There didn't seem to be a matching kernel source for the Dreamlinux kernel, which is actually a 2.6.14-kanotix kernel.
I just love Dreamlinux. I can't say for sure the clincher for me, whether it's the lovely treatment of Xfce4 with it's custom wallpaper, theme and icons or the carefully chosen apps or possibly the never waivering stability. It might be the beautiful splash screens. It might be because of its Debian roots. Their website is very professional and equally pretty. It's probably the whole package. But in any case, here's an unique offering of a Debian derivative with XGL. Here's an XGL Xfce4. We've seen several under gnome and SUSE Linux even shipped with xgl-KDE capabilities. But I believe this to be the first to bring Xgl-Xfce4, and a very beautiful version of xfce to boot. I just love it.
»
Printer-friendly version

85679 reads

PDF version
More in Tux Machines
digiKam 7.7.0 is released

After three months of active maintenance and another bug triage, the digiKam team is proud to present version 7.7.0 of its open source digital photo manager. See below the list of most important features coming with this release.

Dilution and Misuse of the "Linux" Brand

Samsung, Red Hat to Work on Linux Drivers for Future Tech

The metaverse is expected to uproot system design as we know it, and Samsung is one of many hardware vendors re-imagining data center infrastructure in preparation for a parallel 3D world. Samsung is working on new memory technologies that provide faster bandwidth inside hardware for data to travel between CPUs, storage and other computing resources. The company also announced it was partnering with Red Hat to ensure these technologies have Linux compatibility.

today's howtos