Feel the Freedom: KateOS 3.0a1
Submitted by srlinuxx on Wednesday 14th of June 2006 07:25:10 PM
Filed under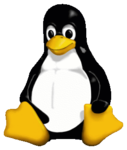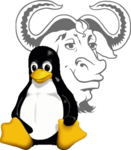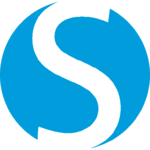 KateOS 3.0a1 was release several days ago. I'd always admired KateOS so much, that I just had to take a look. With lots of new updates and bleeding edge application versions, KateOS 3.0 is bound to be their best offering yet. I test drove KateOS today and although they haven't implemented many customizations yet, a lot of their future plans are beginning to take shape. They are featuring things like Xorg 7.1, gcc 4.0.2 and Xfce4 4.4beta1.
Once based on slackware, it still shows its early roots in the installer and configuration. The installer still looks very much Slackware with a lot of logical and handy additions such as expanded software categories, enhanced configurations, and included setup options. Besides all the extra applications, one stand out in the KateOS installer is the initrid setup. This can be a tedious step when manual creation is needed and KateOS takes that headache away from the user.
The developers describe KateOS:
Kate OS is a multitasking operating system which provides all that is necessary for programmers, webmasters, administrators and home users. The most important Kate OS features are high efficiency, safety, reliability and low system requirements. Kate OS provides full support for generally used multimedia. Kate OS is a perfect combination of Linux power and utility.
They say of 3.0a1:
Alpha version of KateOS 3.0 is available from today. This release supplies a better support for irda and bluetooth technology. The alpha version contains almost all the target packages except for additional plug-ins for the XFCE environment.

Present version contains the following, among other things:

Xorg 7.1
Glibc 2.4
GCC 4.0.2
Apache 2.2
Firefox 1.5.0.4
Thunderbird 1.5.0.4
Perl 5.8.8
Python 2.4.3
Xfce 4.3.90.1
My install of KateOS went off without so much as a hicccup. The configuration step finished with equal ease. In addition to the slackware defaults, it walks you through setting up an user account and password as well as setting up your graphical environment. KateOS comes with several window managers such as Fluxbox and icewm, however it defaults to Xfce4. Also available through seperate downloads are KDE and Gnome modules.
I chose to boot to runlevel 4 (which is KateOS' graphical mode) during that phase of the configuration, and upon boot of my new KateOS system, I was presented with a graphical login screen. Next is a really attractive login splash and in short order, xfce4 appears. Since this release of KateOS is but alpha itself, they have included the 4.4 beta1 of xfce. All the great features of that desktop environment is yours as default.
At this point KateOS developers have not customized their xfce much. They did include some nicer icons and offer a customized Kate theme. Neither are in use by default, but a mere mouse click sets them to use.
And of course in the menus we find a vast range of applications. Network includes Gaim, Dillo, gFTP, Nmap, GNU gadu, Pan, Sylpheed, Firefox, Thunderbird, the Seamonkey suite and XChat. Some of the Graphics apps are Gimp, GQview, gtkam, Inkscape, Xpaint and XSane.
Multimedia includes apps such as xine and gxine, mplayer, xmms, ripperX, Zinf, and aumix. Some of the games are Circuslinux, eboard & Xboard, Freeciv, ppracer, Supertux, Tuxmath, and Tuxpuck.
In the menu one can also find Bluefish, a distcc monitor, Rox File Browser, Thundar File Manager, Pkgtool, Services-setup, and X-CD-Roast among lots more.
The KDE extension module iso is a full 564mb download. Although a gnome version also exists, I chose to download the KDE extension. Installing KDE from your burnt cdr(w) is as simple as mounting the cd and typing sh setup or ./setup into a terminal. Then it starts an installer giving the user choices as to what parts of kde to install. That's it. Logout of the current window manager and into KDE.
Then you get a full default KDE 3.5.2 desktop. The menus are not only populated with the kde apps, but also all the ones originally included with KateOS.
It was stated of this release that "It's worth mentioning KateOS 3.0alpha1 efficiency, which increased dramatically in comparison with the previous version. It is probably the fastest distribution available on the market." I found this statement to be basically true. Applications opened really fast, almost if not instantaneously. Opening files or any operation was rather quickly handled as well. However, I did experience some choppiness in window repainting whenever moving a window. There was a bit flicker as well with all drivers. The windows moved extremely slow and inconstantly with vesa drivers, a bit better but still very noticeably with nv. This condition improved a bit more, but was still slightly visible using the nvidia 3d drivers. Also, probably not KateOS' fault, but I lost my fonts (all in KDE and most in xfce) when using the nvidia 3d drivers and had to revert back to nv (or vesa). But I could only achieve 1024x768 with vesa. So, there's some weirdness going on with Xorg I think.
(UPDATE: I've been informed that the proprietary NVIDIA 3D graphic drivers do not support Xorg 7.1 as of yet, so definitely not Kate's fault with the font issues.)
I found a coupla applications that would not open, but just a couple. Otherwise all others performed well in and of themselves. This is an alpha release and a few bugs are expected and forgiven. Overall we can get a good idea of the applications and versions to look forward to. We just hope they can offer us another kickass theme before it's all said and done.
»
Printer-friendly version

32940 reads

PDF version
More in Tux Machines
digiKam 7.7.0 is released

After three months of active maintenance and another bug triage, the digiKam team is proud to present version 7.7.0 of its open source digital photo manager. See below the list of most important features coming with this release.

Dilution and Misuse of the "Linux" Brand

Samsung, Red Hat to Work on Linux Drivers for Future Tech

The metaverse is expected to uproot system design as we know it, and Samsung is one of many hardware vendors re-imagining data center infrastructure in preparation for a parallel 3D world. Samsung is working on new memory technologies that provide faster bandwidth inside hardware for data to travel between CPUs, storage and other computing resources. The company also announced it was partnering with Red Hat to ensure these technologies have Linux compatibility.

today's howtos