Puppy Linux 1.0.9 CE
Submitted by srlinuxx on Sunday 21st of May 2006 11:36:32 AM
Filed under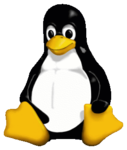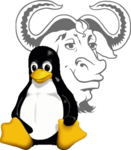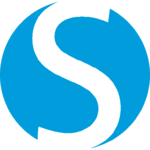 It'd been quite a while since we reported on Puppy Linux, so with the release of 1.0.9ce, we thought it was about time. However, since the developers are concentrating on the 2.0 branch, this release is a community developed update. Featuring Firefox 1.5.0.3, xdg dynamically generated menus, enhanced and simplified interface, and many bugfixes, we were anxious to see how Puppy turned out.
As stated we hadn't looked at Puppy in a few releases, so it was a let down from the start seeing the same wallpaper that was in use the last couple times I did boot it. I'd like to see a wallpaper that has a little more to do with their distro than some generic seascape. Many folks may think a wallpaper is such a small element, and they are right to an extent, but it is the "face" of the distro - it's that first smile. I think the default wallpaper that greets a(n) user upon first boot should be attractive, unobtrusive, and encompass the feel of the distro.
The boot was unremarkable, in that it was pure text from start to finish, and the only thing worth mentioning was that it decided to load all of puppy to ram when it detected the amount of ram available. During the boot of the livecd, a screen popped up to allow for X configuration. Given the choices of Xvesa and Xorg, I chose Xorg. That went well and Xorg 6.8.1 started right up.
I found the menus chocked full of applications and utilities. There was a multitude of Puppy specific configuration utilities for just about everything from net connection, wireless, sound, modem, printer, and more. The net connection wasn't up at boot, but using their configuration tool brought it up. The net configuration seemed muttled and required way too many steps and screens. It couldn't detect my add-in card at all, but choosing tulip from the given list and clicking on Auto DHCP worked. A sound configuration wizard ran during boot, and although my card seemed detected and configured, I still had no sound until modprobing snd_emu10k1, and even then some of the multimedia apps still didn't have sound.
As stated, the menu items seems quite plentiful. There are apps for multimedia, graphics, communications, office tasks, and gaming. There's quite a lot there for the size of the download.
One of Puppy's signature features is their pkg manager. It downloads and installs software packages available for the Puppy system. I tested it with several packages, and it works well. The only problem encountered was with mplayer. It installed, but would not run. Instead it locked up the X server. Xmms worked really good though. There is quite a bit of software available, but I was disappointed in not finding gcc either included or in the pkg manager.
Another good feature of Puppy is their harddrive (or other device) installer. It's a console script, but it works good for the most part. I first tried to install on a partition that had previously been formatted and although the installer stated it was going to reformat it to ext2, it just error'd out. Then trying another partition that had never been formatted before seemed to work for the Puppy installer. From that point on, it was just a couple of questions and about 5 minutes for the install itself. I was given the choice of making a boot floppy or installing grub. The result was a 205 mb system and that includes the few applications I installed when testing the DotPup/PupGet package manager.
In conclusion, Puppy is a nice little bitty system that rivals Damn Small or Austrumi for the mini-distro niche. The 1.x series is getting a little long in the tooth and I'm quite anxious to see what 2.x will bring. Right now Puppy is still using a 2.4.29 kernel, Xorg 6.8.1 and doesn't seem to offer a compiler at all. The packages available through their package manager are a bit dates as well. As a comparison, Austrumi comes with a 2.6.14 kernel and Xorg 6.9.0. The included apps don't seem as well thought out as we find in Damn Small Linux. Hardware detection could be better, but is passable if one doesn't mind a little configuration. The Community Edition additions and improvements were welcome and add its value. However, all in all, let's just say we'll be keeping our eyes open for 2.0. More screenshots here.
A list of the improvements this release include:
Firefox-1.5.0.3 browser with Puppy bookmarks and startpage
xdg dynamically generated menus, portable for use in multiple WM's and ready for internationalisation
Geany-0.5 text editor as a replacement for Beaver
Transmission-0.5 bittorrent client
New graphical backgroundsetter by Mark Ulrich
Leafpad-0.8.9
Sylpheed-2.2.4
Improved trash utility by dvw
jwm-1.7 with blinky-0.8 and minixcal-1.1 (thanks to Joe and Lior for making this the very best jwm ever!)
Improved integration of Rox-2.4.1 as an optional package by Pizzasgood
An improved xkb setup by Pakt, with better i18n support
Enhanced and simplified interface
Multiple bugfixes
Puppy's Mission Statement
Puppy will easily install to USB, Zip or hard drive media.
Booting from CD, Puppy will load totally into RAM so that the CD drive is then free for other purposes.
Booting from CD, Puppy can

save everything

back to the CD, no need for a hard drive.
Booting from USB, Puppy will greatly minimise writes, to extend the life of Flash devices indefinitely.
Puppy will be extremely friendly for Linux newbies.
Puppy will boot up and run extraordinarily fast.
Puppy will have all the applications needed for daily use.
Puppy will just work, no hassles.
Puppy will breathe new life into old PCs
»
Printer-friendly version

37261 reads

PDF version
More in Tux Machines
digiKam 7.7.0 is released

After three months of active maintenance and another bug triage, the digiKam team is proud to present version 7.7.0 of its open source digital photo manager. See below the list of most important features coming with this release.

Dilution and Misuse of the "Linux" Brand

Samsung, Red Hat to Work on Linux Drivers for Future Tech

The metaverse is expected to uproot system design as we know it, and Samsung is one of many hardware vendors re-imagining data center infrastructure in preparation for a parallel 3D world. Samsung is working on new memory technologies that provide faster bandwidth inside hardware for data to travel between CPUs, storage and other computing resources. The company also announced it was partnering with Red Hat to ensure these technologies have Linux compatibility.

today's howtos