Wolvix Media Edition 1.0.4
Submitted by srlinuxx on Friday 28th of April 2006 08:18:43 AM
Filed under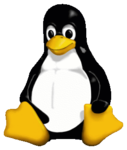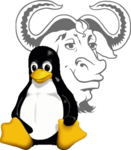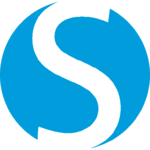 Wolvix Media Edition 1.0.4 was released Monday after many months of long hard work for Wolven. We testdrove a beta of his Media Edition back in February and although he was onto a wonderful idea, it was a beta. Tuxmachines was excited to hear of his final 1.0.4 release and was quite anxious to test it. I've always been quite the fan of the Wolvix offerings, with each being better than the last. I've been testing Media Edition over the last few days and can report Wolven has done a remarkable job.
The boot is the same familiar process we've seen in other Wolvix releases. A huge wolf paw greets you with instructions to press F1 for some booting options if desired. One should really explore these options before their first boot as there are many handy ones available. My favorite is the nohd, meaning for Wolvix not to mount any partitions automatically. Other great one is the load=geforce, which as the name implies loads the NVIDIA graphic 3d acceleration drivers. He also includes the ones for older TNTs as well. Some other nice ones are copy2ram, nocd, and gui. The gui option tells Wolvix to autostart the X server and skip the login prompt. At the login prompt one finds some nice options as well. One can log in as a guest or root and then either run "xconf" to have your graphics and mouse auto-detected and set up or "xorgconfig" to configure them yourself. You have to window environment from which to choose. Type "flux" to start fluxbox or "startx" to start xfce4.
Typing "startx" starts the xfce4 desktop system. Xfce is a nice light-weight window environment that includes many advanced features and configurations found in larger heavier systems. It comes with lots of themes and usually a several wallpapers. With Wolvix, the default window decoration is symphony in a nice grayish-blue. The background is accented with the Wolvix signature logo in the lower right corner on an almost grayish backdrop, with what seemed like a hint of green on my monitor.
Typing "flux" starts the fluxbox window manager. Fluxbox is a really nice system itself as well, but it does not have the same level of gui configurations found in xfce4. In Wolvix it too is sporting the blue-gray symphony window decoration and matching panel with the same grayish background color and Wolfix logo. Default settings bring up some handy applets in the upper right corner for time, pager, uptime, etc, but Conky and a calendar are available with a mouse click within the menu.
The menus for both desktops have been carefully crafted to match each other particularly well, with some extra extries in both for their specific window environment. One of the nicest things about Wolvix has always been the attention its creator has paid to the menu system.
Wolvix is delivered in a 477M iso, but in that 477mb is a whole pletheria of software. This being the media edition, it does contain a larger quantity of multimedia applications than office or internet, but those areas are not neglected.
In the realm of office apps, one can choose from mousepad, abiword, gnumeric and a calculator. There are other lighter editors as well such as SciTE, vim and nano. Although there may be only Firefox (or Lynx) for web browsing, there is at least one application for most connectivity needs. Some of these include gaim, Skype, LinNeighborhood, Bittorrent, aMule, Thunderbird, mutt, dial-up & wireless connectivity tools, and many others. There are even a few games and several old school emulators included in Wolvix Media Edition.
Image viewing and manipulation aren't slighted in the least. Some image apps are The Gimp, Inkscape, gtkam, Comix, gthumb, and a pdf viewer. Also included are many system tools such as cd/dvd rippers & burners, File Roller, Thunar, Sysinfo, gconf-editor, Gslapt, and many others. Aaand, there are many many console applications as well such as the AlsaMixer, MOC, Orpheus, MP3Creator, MC, Samba Commander, NcFTP, and htop.
Since this is a Media Edition, of course the bulk of menu seems to consist of music players and editors, video players and editors as well as tv and streaming media apps. It took 3 screenshots to capture most, not all, of the audio apps.
Wolvix comes with at least three video players. It comes with mplayer, xine and vlc. All these apps worked really well with basic video files such as avis and mpegs.
Also included are some apps for ipods and the like as well as some tv applications, streamtuner, and video creation & editing tools. The area of tv applications was the biggest problem encountered with Wolvix ME. Some kernel support seemed to be lacking for my tv card and I was not able to modprobe the correct module and parameters. As such, the tv apps were not functional for me. However, the standard bt878 driver was present, which will fill most user's needs.
Wolvix is now including some documentation with its systems and I found those to be quite nice. Wolven states they are a work in progress, but there is a very good start here.
In my testing of Wolvix Media Edition 1.0.4, I encountered very few problems. One of which was some applications appeared to hang, in that the process would remain running in the background even though I had closed the window. The gxmame emulator would not open here. One time the xfce4 icons changed to some goldish icons and the background changed to solid black. I couldn't recover from this as trying to reset them in the settings had no effect. It was a weird glitch that only occurred the one time when I clicked on a xfce specific menu item. Other than my tv card, that no distro can detect properly, hardware detection was accurate and performance of the system as a livecd was well above average - even when not loaded into ram. This is a wonderful solution for the user with lots of multimedia needs. We look forward to the inclusion of the harddrive installer one day that will surely advance the use and popularity of this fine distro. I encourage everyone to try one of the incarnations of Wolvix: Desktop Edition, Gaming Edition, or as featured today and Wolven's most popular, the Media Edition.
Order a CD from On-disk.com.
»
Printer-friendly version

37103 reads

PDF version
More in Tux Machines
digiKam 7.7.0 is released

After three months of active maintenance and another bug triage, the digiKam team is proud to present version 7.7.0 of its open source digital photo manager. See below the list of most important features coming with this release.

Dilution and Misuse of the "Linux" Brand

Samsung, Red Hat to Work on Linux Drivers for Future Tech

The metaverse is expected to uproot system design as we know it, and Samsung is one of many hardware vendors re-imagining data center infrastructure in preparation for a parallel 3D world. Samsung is working on new memory technologies that provide faster bandwidth inside hardware for data to travel between CPUs, storage and other computing resources. The company also announced it was partnering with Red Hat to ensure these technologies have Linux compatibility.

today's howtos