Elive 0.4
Submitted by srlinuxx on Saturday 18th of February 2006 09:35:21 PM
Filed under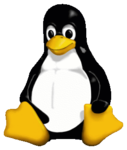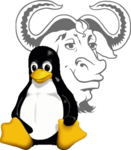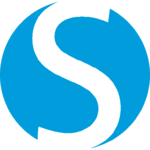 Elive 0.4: "Serenity", featuring both Enlightenment 16 and 17, was released yesterday. "This version is a stabilization of 0.3, a better release with all bad things fixed, but also with many of new features; new installer, with more file systems supported and a cleaner installation." We tested last week's pre-4 and were disappointed in an inoperative harddrive installer. Did we have any better luck with the distribution release?
Elive, or Enlightenment live CD, is a Debian-based desktop Linux distribution and live CD featuring the Enlightenment window manager. New Features this release include:
all bad things fixed but also with a lot of new features
New installer, with more filesystems supported and cleaner installation
Elive mounts
automatically USB sticks, cdrom's, asking you what you want to do... and
also Windows CD's (you can insert a windows game and play it) see example *features available after install*
Debian based kernel 2.6.12 for the installation + udev
Firefox with java and flash (for java you need to "apt-get install java")

ELPANEL:

The new powered

control panel

of Elive, with a

lot

of

features,

all the description of this panel in this link:

ELPANEL

Theme "elive" for e17 fixed for the buttons of the window borders, added a nice silver cursor and also for the graphical system
Easy printer configuration.
Cinelerra 2.0
Elive is now much faster: DMA enabled now giving you a system that
is 3 times faster, especially when launching programs or using the hard
disk), fast boot of e16, better video playback through oxine and mplayer (easier on cpu)
Driver modules updated and also new ones added
New version of AMSN, with WebCam support, some webcams are added, for example spca5xx chipsets based webcams.
Now Elive use Xorg 6.9 and not XFree86. New option to use xcomposite to enable real transparencies and shadows from xorg.
You can try out or use composite on xorg with just 2 steps, included directly on 0.4 also the liveCD mode
Support for WideScreen (notebooks or TFT in 1280x768)
Reading and writing multisession CD's
List of all packages: Packages
Networks:

Easy connection to Windows dekstops
Easy connection to Linux desktops
Options to Share directories on your network or internet, and
see shared directories on another Elive system (or NFS connection)

E16

Different look, theme and background changed by default (originals included also)

E17

A lot of new configurations
More stable version
A new file-manager integrated in e17 menus (under developement, not really usable at the moment)
The E17 desktop looked pretty much the way it was presented in previous report, however the E16 look is updated and much improved in my opinion. Now it features a lovely blue background and coordinating menus and windecs. It looks great with an accentuating pattern looking as though it was drawn on with a "spirograph." I'm not sure if the startup sound is new as I don't recall. But whether it's new or not, it's pretty cool! It sounds almost like a synthesis of robot or computerized voices singing "e-live!" against a background of almost techno-like notes.
We find much of the same kinds of applications as originally reported for all sorts of tasks.
Some new stuff includes this mplayer demo of ibm's commercials showing a multiscreened mplayer. If we could figure out how to do that with all movies...
Their new configuration panel is really modernized with some wonderfully impressive special effects and the added benefit of it actually working. I believe qemu to be a new addition this release as well as their disk autoexe. Of course I couldn't get any windows games to actually install, but I figure it's miraculous enough at this point that a wincd is autodetected and wine is launched.
As the changelogs states, java is installable and other browser plugins work out of the box. Whoops, the mplugger movie is showing bluescreen, but it was working. I may, but probably won't, go back and retake that shot under different video output.
Speaking of video, mplayer did it's job admirably.
And of course, the piece de resistance, the harddrive installer. I'm not privy to the reasons they changed from the morphix installer, but their new one is working fine now. I had looked at a preview of 0.4 and it was having problems. They seem to have that fixed now.
Elive is an exciting project, being one of the first to bring e17 to the user and a great looking e16 as well. They stated performance was increased about 3 times, and although I'm not quite sure of that figure, I can state that elive did perform fairly fast here. Most applications opened almost instantly. I had no stability issues with any of the applications or the system as a whole. The only problem encountered was with the wine implementation. This go around all the original themes and settings are translated to the harddrive install as well as including a few others. The harddrive installer itself works great now (after a worrisome problem with a preview). In summation, a great livecd and an even better installed system.
More Screenshots
Related Coverage
Elive Homepage
Download Elive
»
Printer-friendly version

56849 reads

PDF version
More in Tux Machines
digiKam 7.7.0 is released

After three months of active maintenance and another bug triage, the digiKam team is proud to present version 7.7.0 of its open source digital photo manager. See below the list of most important features coming with this release.

Dilution and Misuse of the "Linux" Brand

Samsung, Red Hat to Work on Linux Drivers for Future Tech

The metaverse is expected to uproot system design as we know it, and Samsung is one of many hardware vendors re-imagining data center infrastructure in preparation for a parallel 3D world. Samsung is working on new memory technologies that provide faster bandwidth inside hardware for data to travel between CPUs, storage and other computing resources. The company also announced it was partnering with Red Hat to ensure these technologies have Linux compatibility.

today's howtos