Stx 1.0 r2: He Wanted Testers!...
Submitted by srlinuxx on Sunday 11th of December 2005 09:10:46 PM
Filed under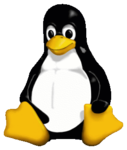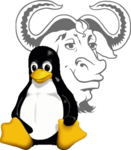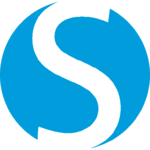 To quote DistroWatch, "STX Linux is a Slackware-based distribution featuring the light-weight Equinox Desktop Environment and suitable for installation on older computers." Stibs released version 1.0 rc2 yesterday as announced on DistroWatch and PcLinuxOnline. They state:
* Mostly complete Linux Desktop
* Lightweight (about 1.1 GB installed, 368 MB ISO)
* Slackware 10.2 based (Slax Kernel 2.6.13.2) with Slapt-Get and Gslapt
* EDE 1.0.4 desktop w/ Gnome system tools (FRGnome base) * Works nicely on old Hardware (Oldest system tested so far: K5/75, 64 MB RAM, 130 MB Swap ... very slow but works)
* Harddisk Installer from Pocketlinux
* Very much like Windows(TM) 98/2000 - means easy switching.
I was a slightly intrigued when I saw the announcement on DistroWatch for Stx, but I was quite a bit behind in my projects for the weekend so I didn't really pay much attention to it until I saw the announcement on PcLinuxOnline. There STIBS posted his announcement as a request for "Distro testers wanted ..." This got my attention. When I read the information posted, all other reviews like Frugalware and Foresight would have to wait. This project sounded very interesting.
And very interesting it was. The installer was very much like the slackware installer I've seen numerous times now. The project page speaks of a livecd, but this iso came in the form of a hard drive installer. It was an easy install asking only a few question and none about package choices. There was no user setup or network config or any of the advance options we saw with KateOS. However, the system does come with a "demo" user, so you can still use it right away. If all hardware detection goes as planned and if you don't have a video chipset not properly supported by Xorg, one is booted to a graphical login manager. Type in the username: demo with the password: demo and you're off to the races. Once inside you can set up your normal user if desired. But I'm getting ahead of myself. ...The install was a no brainer.
Booting goes really well and the hardware detection was excellent. Although sitting on a 2.4 kernel, everything functioned as hoped, except that same nasty 'detecting my add-in ethernet card first' again. I'm going to have to yank that joker outta here! But printer detection went well and my scanner was auto-configured for me. Sound worked - really well, as did xmms (which sometimes doesn't in some of these distros).
After login, one is pleasantly ushered into the Equinox Desktop Environment. I got my first taste of ede when I installed it on my LFS install. I liked it then, and I like it now. It's very cute, lightweight, and very functional - a lot of nice options. I often wondered why more distros didn't choose this desktop and I think it was an excellent choice for Stx. And because it is so badly overlooked, it's a welcome change. ...Something different. It was very stable with nary a crash or freeze experienced. Kudos! Another good thing, the reboot and shutdown options worked in the logoff dialog of ede. Mine were grayed out in that same mentioned LFS.
The list of available applications was quite impressive for a 350mb download. It included the whole suite of mozilla. Mozilla is being thrown over these days for counterparts like Firefox and Flock, however, Mozilla is still the only one that comes with a complete suite of applications like a webpage builder, address book, irc client, and mail and newgroup. Again an excellent choice I think.
The gaming suite of The Ace of Penguins is included to help waste your valuable time. I think this was another intuitive choice in that it offers so much in one complete and uniform package. One can play mojahnog, minesweeper, solitaire, Freecell, or pegged.
The office catagory is headlined by TextMaker and PlanMaker as we similarly saw in Berry. As stated then, I really like Textmaker because of its lightweight and rock solid performance. Another insightful choice on the part of Stibs. Perusing the forums, I saw this information concerning TextMaker.

Textmaker 2002 which is included is freeware, Planmaker is crippleware free to use. You can only edit 1 sheet but I haven't found something better yet which doesn't require half of Gnome ...
STIBS
This is either a new development, or something I overlooked when putting together my LFS install. In addition, it may be possible this is the case with Berry, that I reported as a time-limited demo. In any case, this is a wonderful development. No more deleting the /textmaker directory and reinstalling every 30 days for me now.
(oppps, did I just say that?)
Some of the graphic applications include a pdf viewer, Xfi image viewer, Inkscape, flphoto picture album. Others include gimp and xsane. I thought gimp wasn't included, but saw it in the slapt-get repositories. But then was confused by it's offer to "re-install" it instead of installing. I installed (upgraded to) 2.3.5 before I saw the errata:
I missed a Symlink for Gimp: After login to STX, open a terminal, su to root and: ln -s /usr/bin/gimp-2.3 /usr/bin/gimp .
Multimedia was hit and miss. Xmms worked wonderfully, but I had trouble with xine wanting to play any movie files I had. I messed around in the config for a while, but didn't have much luck. Stx comes with aumix and ede has its own mixer as well. Graveman is included for cd and dvd burning. There wasn't much in the way of browser plugin support, however jre is installable thru gslapt.
Internet applications include gaim, putty, gFTP, D4X, and LinNeighborhood among a few others as well as the above mentioned mozilla suite for irc, contacts, and such.
Another great find was XFE, X File Explorer, a file manager. Where was this when I was setting up my LFS?
But it's a real nice file manager for its size and fits in with ede really well as if it was a native app. In fact, it may be now, I need to check on that. (note to self: check on that.)
Then there's all this other neato stuff, in the areas of utilities, system tools and whatnot.
Amongst the many regular user applications found in Stx, is one stand-out, their own Stx Control Center. This is a really nice looking application that contains many useful system utilities, monitors, and configuration tools. Included inside the control center as well as alone in the menu is gslapt. If you haven't heard of it, it's a package manager for the slackware system based on, resembling, and functioning similarly to synaptic. It uses slapt-get for the back-end, again a slackware counterpart to Debian's apt-get. I'm not sure what was up with it, but it had slackware/current repositories setup for use, but many applications I searched for didn't show up. I'm going to have to add some more repositories to mine here I guess. In addition, from the control center one can add users, configure their net connection (dsl or dial-up), their display, monitor their system and so much more. Here's but a taste, other screenshots in the gallery.
One big drawback of the system was no compiler. In addition, with the repositories provided, there wasn't one in gslapt either. I think this is one area Stibs might seriously need to give some thought. A slack-based system, even with slapt-get, needs to come with a compiler. They don't always install from a package manager completely functional. Given the current size of the iso of ~350mb, I don't think the added mbs required would make much difference and it's really needed. (hint hint)
Another, perhaps personal preference, is the name. Stx needs an updated name. I kept pronouncing it "stux" and we already have a stux. s-t-x don't exactly roll off the tongue either and just didn't stick in my head. I think Stibs' Linux would be cool. Well... just a thought...
So, I guess you can probably tell that I, as a representative of Tuxmachines, can say that Tuxmachines really liked Stx Linux. ...We really really liked Stx Linux. ...a lot. It was an easy install, required little user configuration, complete for its size, light, fast, stable, fun and the fonts were gorgeous. I think his choices in applications show an almost eerie insightfulness rare in small distro developers. He states that he had it running on a p1 with 64 mb ram, if I can find or make a boot floppy for it, I'm gonna test this baby on my old laptop. Great job Stibs, I loooved it!
My Screenshots and Theirs.
»
Printer-friendly version

47943 reads

PDF version
More in Tux Machines
digiKam 7.7.0 is released

After three months of active maintenance and another bug triage, the digiKam team is proud to present version 7.7.0 of its open source digital photo manager. See below the list of most important features coming with this release.

Dilution and Misuse of the "Linux" Brand

Samsung, Red Hat to Work on Linux Drivers for Future Tech

The metaverse is expected to uproot system design as we know it, and Samsung is one of many hardware vendors re-imagining data center infrastructure in preparation for a parallel 3D world. Samsung is working on new memory technologies that provide faster bandwidth inside hardware for data to travel between CPUs, storage and other computing resources. The company also announced it was partnering with Red Hat to ensure these technologies have Linux compatibility.

today's howtos