Education through Edubuntu
Submitted by srlinuxx on Tuesday 13th of September 2005 08:37:30 PM
Filed under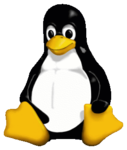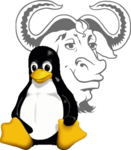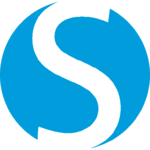 To quote the site, "Edubuntu is a version of the Ubuntu operating system suitable for classroom use. As an educator you'll be able to set up a computer lab, or establish an online learning environment, in an hour or less -- then administer that environment without having to become a fully-fledged Linux geek." New version Development Release: Edubuntu 5.10 Preview was announced on September 12, and this gave me the opportunity to look at Ubuntu - with a twist. As an educator I could evaluate edubuntu not as an operating system, but as a classroom tool. How effectively does edubuntu fit that role?
First off there were a few niggles with the install that hampered initial use, one being difficulty configuring the chroot LTSP step. This bombed out a few times, but with persistance it finally finished. I'd almost given up, but to the victor come the spoils.
Upon boot one finds a gnome environment with no set default wallpaper. Perhaps this is in the theory of lessening distractions and one can be set. It ships with an edubuntu wallpaper in hues of burnt amber as well as an ubuntu "starburst" in shades of brown. The menu is minimized and does not containing an entry for a terminal. I can see the point of not putting one in it for students to play around in, but perhaps the teacher might need it. One can add it with the add applications or edit menu apps, but this teacher got stuck with the root password. The install either didn't ask to set up one, or I somehow missed it.
In the gnome desktop one does indeed find some nice applications for various classroom activities, but they are lumped together in the menu under 'education'. I'd like to see them sorted per subject and possibly grade level. Some of the applications were appropriate for higher elementary whereas some were more appropriate for the lower grades and still others were more appropriate for middle school. In a statement as such as that it sounds like a good cross section decision, until one starts opening them. There's not enough of any one type of application per grade level to do any kind of real planning using the system. Some have some level adjustments, but some of those didn't seem to work to change the level. As an occasional tool perhaps edubuntu can have a place in your lesson plans, but not in any kind of on-going learning routine. In this early stage of development, it's still somewhat limited. As an occasional practice or positve reinforcement application, it has potential. It does come with some games that could be considered educational as well.
I have to wonder how many school systems would allow the installation of the system, I know mine wouldn't, and think perhaps a livecd would make more sense. But anyway, the included KDE applications could be fun and educational. Some present as games and others as skills practice.
I particularly liked the Periodic Table of Elements. With customizable views to include states of matter, acid behavior and even the timeline, I could see a real use in this app primarly in the "introduction to" setting, but also for later reference. KBrunch is also a nice math operations practice tool. Including exercises for comparisons, fractions, and factorization, this application could make practicing those unpopular topics more fun. Kedusa could be really nice as a quizzing or even testing suite, but it seemed to have some rendering problems. Questions pertained to a given object, but the said object didn't appear. One only had the question to answer. But this is really starting to turn into a review of the KDE applications, which isn't the intended focus. Most of these we've seen before if you installed that package from KDE. I think I can see the logic of using gnome (version 2.12, btw) as an environment to present the KDE apps. It's simplier in terms of settings and in the ubuntu system, it opens (logs one in) quickly and seems quite stable.
Other applications included are gaim, evolution, the OpenOffice suite, gimp, and many others you'd expect to find in an operating system.
So all in all, I have mixed feelings for the edubuntu offering. On one hand it's a wonderful idea and I love any excuse to get linux into the classroom. I'd like to see more variety in applications and some grade level or subject matter groupings. Both would be ideal. Lesson planning takes up a large amount of the educating responsibility and such menu groupings could add some time savings. At this developmental level I can see some potiential and the language choices are a plus. Any type of project of this manner would need localization support. I would also prefer to see it in an (installable) livecd format. I really like the fact that is available for ix86 and ppc, as I use ix86 at home while our school system uses macs. Having this kind of choice is very helpful. If the root passwords step is truly missing, this needs to be added for sure. Perhaps hiding the menu option for a terminal emulator is an agreeable decision, but it needs to be available. My final thought is that I find this idea exciting and plan to keep an eye on this project.
»
Printer-friendly version

97965 reads

PDF version
More in Tux Machines
digiKam 7.7.0 is released

After three months of active maintenance and another bug triage, the digiKam team is proud to present version 7.7.0 of its open source digital photo manager. See below the list of most important features coming with this release.

Dilution and Misuse of the "Linux" Brand

Samsung, Red Hat to Work on Linux Drivers for Future Tech

The metaverse is expected to uproot system design as we know it, and Samsung is one of many hardware vendors re-imagining data center infrastructure in preparation for a parallel 3D world. Samsung is working on new memory technologies that provide faster bandwidth inside hardware for data to travel between CPUs, storage and other computing resources. The company also announced it was partnering with Red Hat to ensure these technologies have Linux compatibility.

today's howtos