Austrumi 0.9.7 Released
Submitted by srlinuxx on Sunday 14th of August 2005 05:22:12 AM
Filed under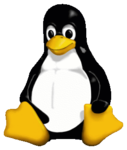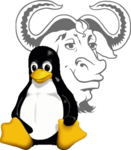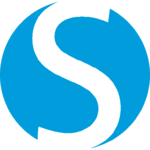 In case you didn't know, Austrumi is a business card size (50MB) bootable Live CD Linux distribution based on 'Slackware GNU Linux' using'Blin' initialisation scripts. I looked at version 0.9.5 back in May and found it to be a great little mini distro. At that time it had wonderful fonts and amazing speed to add enjoyment to using the many apps included in that teny tiny 48mb. Version 0.9.7 was released a coupla days ago and I wanted to see what was new.
The most noticable improvement (should I say difference?) is the use of OpenBox for the window manager. Previously FVMW was used and it was nice, but OpenBox is looking really good. It has a compact tabbed configuration and comes with 4 attractive themes/window decorations. The developers have added fbpanel to the desktop to make that wonderful application launcher and set the tone with a nice relaxing wallpaper. That lake looks good enough to jump in, as we've been having quite the heatwave here in the Southern US passed week or so.
The X version is the same at 6.8.2 from February, but the kernel has been updated to a 2.6.12. Emelfm has been update to emelfm2 as well as many other application updates. It still has nice fonts, blazing speed, and a wonderful selection of applications. The applications functioned well including mplayer, both as a movie player and as streaming radio player. (Austrumi has some preset radio channels in their menu). Austrumi's computer requirements haven't changed and still consist of a pentium-grade cpu, 96 mb ram, and a bootable cdrom drive.
The hard drive installer is improved as well. It looks better, given a better layout and appears more user-friendly. It doesn't seem to restrict installs to the first partition of the first device any longer, however it still doesn't install the operating system. Baby steps I suppose. I bet next time it'll work. I have confidence in 'em.
According to the site, its changelog consists of:
removed fvwm95 added openbox
Olga Prohorenkova made the new design of the website and help files
added fbpanel - GTK2-based desktop panel
removed emelfm added emelfm2
added gtkdialog - GUI-creation utility
updated abiword, atomix, ettercap, gftp, xchat, uebimiau, unrar, xorg
removed xpai added phpxmail(xmail administration)
updated kernel(2.6.12)
If you are in the market for a small business card sized bootable os or need something really nice to run on lower spec machines, I couldn't think of too many better systems to use. I really like Austrumi and will be keeping you posted.
More Screenshots in the gallery. My previous report is here if you'd like a more in-depth introduction and list of included applications. Thanks for visiting my site today, and you have a good one!
»
Printer-friendly version

58011 reads

PDF version
More in Tux Machines
digiKam 7.7.0 is released

After three months of active maintenance and another bug triage, the digiKam team is proud to present version 7.7.0 of its open source digital photo manager. See below the list of most important features coming with this release.

Dilution and Misuse of the "Linux" Brand

Samsung, Red Hat to Work on Linux Drivers for Future Tech

The metaverse is expected to uproot system design as we know it, and Samsung is one of many hardware vendors re-imagining data center infrastructure in preparation for a parallel 3D world. Samsung is working on new memory technologies that provide faster bandwidth inside hardware for data to travel between CPUs, storage and other computing resources. The company also announced it was partnering with Red Hat to ensure these technologies have Linux compatibility.

today's howtos