Microsoft Run by Criminals, Who Expel Those Who Don't Participate in the Crimes
Submitted by Roy Schestowitz on Friday 25th of March 2022 07:17:52 PM
Filed under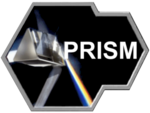 In June 2019, former Microsoft Senior Director Yasser Elabd traveled to Washington, D.C., to meet with members of the Securities and Exchange Commission, the Federal Bureau of Investigation and the U.S. Attorney General's office to discuss his allegations that Microsoft was ignoring bribery at subsidiaries in the Middle East and Africa.

The meetings lasted nearly the entire day. Federal agents asked Elabd questions for hours. Elabd's attorney told him that it was one of the first times they had witnessed the AG's office send a representative to a whistleblower meeting like his.

But more than a year later, the SEC still hadn't made a decision about Elabd's allegations. The agency kept promising him that the team in charge of his case would make a decision soon about whether they would bring charges against Microsoft. Finally, at the beginning of March 2022, the case agent in charge of Elabd's whistleblowing report told his lawyer that the SEC was closing the case because it didn't have the resources to conduct interviews and find documentation abroad during the coronavirus pandemic.

So Elabd decided to try a different route to share what he knows. Today he published an essay on the whistleblowing website Lioness that accuses Microsoft of firing him after two decades with the company because he asked questions about what he saw as bribery within the contracting services Microsoft uses to sell software to government and public bodies in countries in the Middle East and Africa.

"We are committed to doing business in a responsible way and always encourage anyone to report anything they see that may violate the law, our policies, or our ethical standards. We believe we've previously investigated these allegations, which are many years old, and addressed them. We cooperated with government agencies to resolve any concerns," Becky Lenaburg, Microsoft's vice president & deputy general counsel for compliance and ethics, wrote to Protocol.

I was recruited by Microsoft in 1998, and I helped bring the company's products throughout the Middle East and Africa for the next 20 years. I was successful and received many promotions. But eventually, I noticed something strange: many employees younger than me, in lower positions, were driving luxury cars and purchasing homes sometimes worth millions of dollars. For my part, I could not afford to buy a home, let alone anything else luxurious, despite my career success. I wondered, naively, whether these colleagues had families with money—but if so, why would they be working on a Microsoft sales team?

I put the thought out of mind as Microsoft's business in the Middle East and Africa boomed. I established contracts in the public sector in Ghana, Nigeria, Zimbabwe, Qatar, Egypt, Ethiopia, Kenya, and many other countries. I sold licensing and solutions to Saudi Arabia's Ministry of Health, Ministry of the Interior, and National Guard. The Sub-Saharan Africa team I built generated $1 million in 2002; a year later, our revenue was over $15 million. This is, of course, a tiny amount compared to the $4 billion Microsoft now banks in the region, with its near monopoly.

To accomplish this kind of growth in such a short time, Microsoft has long utilized a network of partners known as Licensing Solution Partners, who are authorized to engage with large public customers because they possess certain technical and business competencies. Together with these partners, Microsoft brings e-health solutions to hospitals and GPS and digitized services (such as online tax payments) to government agencies. The partner then takes a share of Microsoft's licensing sales revenue, usually 10–15 percent.

One way Microsoft closes deals using these partners is to create a business investment fund to pay for training or pilot projects that could cement longer-term deals. As the director of public sector and emerging markets for the Middle East and Africa, I had oversight of the requests for these funds.

In 2016, a request came through in the amount of $40,000 to accelerate closing a deal in one African country. When I looked through the submission, I immediately knew something was wrong. The customer did not appear in Microsoft's internal database of potential clients. On top of that, the partner in the deal was underqualified for the project's outlined scope, and he wasn't even supposed to be doing business with Microsoft: he had been terminated four months earlier for poor performance on the sales team, and corporate policy prohibits former employees from working as partners for six months from their departure without special approval.

I brought these issues up with the Microsoft services architect who wrote the request, asking why she didn't take the work in this case to our very capable in-house team, Microsoft Services. She said our in-house daily rate is very expensive, and she needed a less expensive team to handle the pilot.

Still suspicious, I escalated the issue to my manager, and then to the human resources and legal departments. I took the business investment fund very seriously, and wondered why we would be giving money to a partner who could not achieve the desired results. The legal and HR teams put a stop to the $40,000 spend, but to my surprise, did not look deeper into the Microsoft employees who were orchestrating the fake deal.
»
Printer-friendly version

4466 reads

PDF version
More in Tux Machines
digiKam 7.7.0 is released

After three months of active maintenance and another bug triage, the digiKam team is proud to present version 7.7.0 of its open source digital photo manager. See below the list of most important features coming with this release.

Dilution and Misuse of the "Linux" Brand

Samsung, Red Hat to Work on Linux Drivers for Future Tech

The metaverse is expected to uproot system design as we know it, and Samsung is one of many hardware vendors re-imagining data center infrastructure in preparation for a parallel 3D world. Samsung is working on new memory technologies that provide faster bandwidth inside hardware for data to travel between CPUs, storage and other computing resources. The company also announced it was partnering with Red Hat to ensure these technologies have Linux compatibility.

today's howtos