Mozilla Woes
Submitted by Roy Schestowitz on Thursday 6th of January 2022 10:37:46 AM
Filed under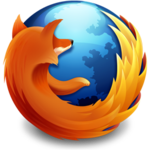 A few days ago, Mozilla Foundation invited netizens on Twitter to send in cryptocurrency donations via a new payment service provider.

This move by the Firefox browser maker rapidly drew criticism, including that from Jamie Zawinski – who named the Mozilla project and was one of the original Netscape developers.

You can read the blistering thread here yourself; it gives short shrift to the concept of using cryptocurrencies. Zawinski described the payment processor and digital coins as "planet incinerating."

"Hi, I'm sure that whoever runs [Mozilla's Twitter] account has no idea who I am, but I founded @mozilla and I'm here to say fuck you and fuck this," Zawinski wrote, adding that "everyone involved in the project should be witheringly ashamed of this decision."

Billy Markus, who co-created Dogecoin, one of the crypto-coins accepted by Mozilla, observed in response to the general condemnation: "Reading the comments in this thread, as much as I rag on crypto-bros being counterproductive at marketing, the vitriolic, hateful, hyperbolic, hypocritical, sanctimonious whining coming from the anti-crypto people is 1,000x more insufferable than the pro-crypto people."

Do you love watching Twitch livestreams? I bet there's plenty amongst our readers! Well, it seems Mozilla are looking into making it better with Firefox.

Writing on Reddit, jrmuizel a Gfx team Engineer at Mozilla said: "Over the past while, I've noticed quite a few reports of people complaining that Twitch has worse performance in Firefox vs Chrome/Edge. I'm hoping to spend some more time on fixing this over the next little while and am looking for more specifics on how and when it's worse for people.
»
Printer-friendly version

3281 reads

PDF version
More in Tux Machines
digiKam 7.7.0 is released

After three months of active maintenance and another bug triage, the digiKam team is proud to present version 7.7.0 of its open source digital photo manager. See below the list of most important features coming with this release.

Dilution and Misuse of the "Linux" Brand

Samsung, Red Hat to Work on Linux Drivers for Future Tech

The metaverse is expected to uproot system design as we know it, and Samsung is one of many hardware vendors re-imagining data center infrastructure in preparation for a parallel 3D world. Samsung is working on new memory technologies that provide faster bandwidth inside hardware for data to travel between CPUs, storage and other computing resources. The company also announced it was partnering with Red Hat to ensure these technologies have Linux compatibility.

today's howtos