Games: ScummVM, Godot, and GNU/Linux in Consoles
Submitted by Roy Schestowitz on Sunday 18th of July 2021 02:51:14 PM
Filed under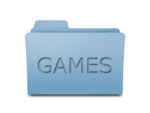 Last year we added support for games from the Ultima series including Ultima 8. Starting from the Ultima 8 engine, Origin Systems also created two other games in a quite different style: Crusader: No Remorse and Crusader: No Regret.

We are happy to announce the first of these (Crusader: No Remorse) is now ready for testing in ScummVM. If you have a copy of this game and are ready to take on the World Economic Consortium, grab the latest daily build of ScummVM. If you see any issues, please file them in the issue tracker.

As the alpha of Godot 4.0 comes closer and closer, we wanted to spend some words to clarify the direction that Godot 4 has taken in regard of rendering back-ends.

[...]

Support will definitely be implemented by the time 4.1 is out, hopefully some months later. One of our main goals for the 4.x releases it to provide them in a timely manner, so you will not have to wait a whole year for it. That said, given 4.0 has so much new code (the engine was rewritten significantly), it will also require a large amount of time dedicated to bug-fixing and stabilization even after stable.

You're not having deja vu. Six years after launching a line of Linux game consoles that went down as one of the biggest tech flops of the past decade, Valve is trying once again. Only this time, its Steam Machine dreams and unusual touchpads have been rolled into a 7-inch handheld PC that looks and works like a Nintendo Switch.

It's called the Steam Deck, and you can read all about its specs, extensive controls and TV docking station right here.

I'm not deluding myself into thinking it's a Switch-killer. (Even if the Steam Deck's $399 starting price might seem close to Nintendo's $350 Switch with OLED screen, you're not getting Mario, Zelda and Metroid on a Steam Deck.) But having watched Valve closely over the past nine years, I don't believe it will flop like the Steam Machines either.

Here are six reasons why this isn't Steam Machines all over again — and, a few brand-new reasons to be skeptical.
»
Printer-friendly version

3739 reads

PDF version
More in Tux Machines
digiKam 7.7.0 is released

After three months of active maintenance and another bug triage, the digiKam team is proud to present version 7.7.0 of its open source digital photo manager. See below the list of most important features coming with this release.

Dilution and Misuse of the "Linux" Brand

Samsung, Red Hat to Work on Linux Drivers for Future Tech

The metaverse is expected to uproot system design as we know it, and Samsung is one of many hardware vendors re-imagining data center infrastructure in preparation for a parallel 3D world. Samsung is working on new memory technologies that provide faster bandwidth inside hardware for data to travel between CPUs, storage and other computing resources. The company also announced it was partnering with Red Hat to ensure these technologies have Linux compatibility.

today's howtos