Security, FUD and Promise of Privacy (Mozilla Outsourcing to Comcast)
Submitted by Roy Schestowitz on Thursday 25th of June 2020 03:21:35 PM
Filed under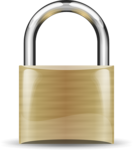 Security updates have been issued by Fedora (libexif, php-horde-horde, and tcpreplay), openSUSE (rubygem-bundler), Oracle (docker-cli docker-engine, kernel, and ntp), Slackware (curl and libjpeg), and Ubuntu (mutt).

Security Stack Vulnerabilities: Blame it on Insecure Open Source Code [Ed: Doug Britton from Lockheed Martin wants us to think only Free software has security bugs; actually, proprietary software has deliberate back doors, but never mind facts... a lot of today's news or so-called 'news' is just marketing (for the author or the publisher's client_, so no wonder journalism is dead and people are cynical about the media.]

Today, Mozilla, the maker of Firefox, and Comcast have announced Comcast as the first Internet Service Provider (ISP) to provide Firefox users with private and secure encrypted Domain Name System (DNS) services through Mozilla's Trusted Recursive Resolver (TRR) Program. Comcast has taken major steps to protect customer privacy as it works to evolve DNS resolution.

"Comcast has moved quickly to adopt DNS encryption technology and we're excited to have them join the TRR program," said Eric Rescorla, Firefox CTO. "Bringing ISPs into the TRR program helps us protect user privacy online without disrupting existing user experiences. We hope this sets a precedent for further cooperation between browsers and ISPs."

For more than 35 years, DNS has served as a key mechanism for accessing sites and services on the internet. Functioning as the internet's address book, DNS translates website names, like Firefox.com and xfinity.com, into the internet addresses that a computer understands so that the browser can load the correct website.
»
Printer-friendly version

4106 reads

PDF version
More in Tux Machines
digiKam 7.7.0 is released

After three months of active maintenance and another bug triage, the digiKam team is proud to present version 7.7.0 of its open source digital photo manager. See below the list of most important features coming with this release.

Dilution and Misuse of the "Linux" Brand

Samsung, Red Hat to Work on Linux Drivers for Future Tech

The metaverse is expected to uproot system design as we know it, and Samsung is one of many hardware vendors re-imagining data center infrastructure in preparation for a parallel 3D world. Samsung is working on new memory technologies that provide faster bandwidth inside hardware for data to travel between CPUs, storage and other computing resources. The company also announced it was partnering with Red Hat to ensure these technologies have Linux compatibility.

today's howtos