today's leftovers
Submitted by Roy Schestowitz on Monday 4th of May 2020 02:58:37 PM
Filed under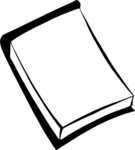 The Pitivi video editor is based on the GStreamer Editing Services library (GES). Various projects use GES to manage audio or video projects and export the project to a new file to be distributed.

Pitivi is developed in very close contact with GES. Both Pitivi and GES would benefit a lot from better documentation.

We're applying to the Season of Docs program, where Google pays technical writers to contribute to open-source projects. Check out the technical writer guide for details and the program timeline. Read below the project ideas if you are interested in working with us!

The apt.postgresql.org repository has been extended to cover the arm64 architecture.

We had occasionally received user request to add "arm" in the past, but it was never really clear which kind of "arm" made sense to target for PostgreSQL. In terms of Debian architectures, there's (at least) armel, armhf, and arm64. Furthermore, Raspberry Pis are very popular (and indeed what most users seems to were asking about), but the raspbian "armhf" port is incompatible with the Debian "armhf" port.

Now that most hardware has moved to 64-bit, it was becoming clear that "arm64" was the way to go. Amit Khandekar made it happen that HUAWEI Cloud Services donated a arm64 build host with enough resources to build the arm64 packages at the same speed as the existing amd64, i386, and ppc64el architectures. A few days later, all the build jobs were done, including passing all test-suites. Very few arm-specific issues were encountered which makes me confident that arm64 is a solid architecture to run PostgreSQL on.

April continued to be a challenging time for the WordPress community, with many under stay-at-home recommendations. However, it was also an exciting month in which we created new ways to connect with and inspire each other! This month, amazing contributors moved more WordCamps online and shipped new releases for WordPress and Gutenberg. For the latest, read on.

[...]

On April 24th, WordPress 5.4.1 Release Candidate 1 (RC1) was released for testing, quickly followed by the official release of WordPress 5.4.1 on April 29th. This security release features 17 bug fixes and seven security fixes, so we recommend updating your sites immediately. To download WordPress 5.4.1, visit your Dashboard, click on Updates, then Update Now, or download the latest version directly from WordPress.org. For more information, visit this post, review the full list of changes on Trac, or check out the version 5.4.1 HelpHub documentation page.

The last time anesthesiologist James Nilson went backpacking, he probably didn't expect to be using a camping technique later in the operating room.

"I've been living in the woods, backpacking and hiking my entire life. So, you know, there's a lot of adaptations that you make when you're out in the woods that call upon your ability to just be a little bit creative. And that seems to be holding pretty true in a career as an anesthesiologist as well," he said.

Last week, when we talked to Nvidia co-founder and chief executive officer, Jensen Huang, about how the datacenter was becoming the unit of compute and in such a world networking was critical, it was obvious that acquiring Mellanox Technologies for $6.9 billion was just the beginning of the strategy that will no doubt unfold in the coming months and years.

Huang didn't wait long to make another move, with Nvidia acquiring open network software provider Cumulus Networks for an undisclosed sum and marrying it with Mellanox in its newly formed networking business unit.

Sometimes, to understand what a company is doing you have to take a really hard look at the things that key people at that company have seen and done in their careers. This is one of those cases.

Monitoring helps you ensure that your Kubernetes applications run smoothly and troubleshoot any problems that may arise. Prometheus is a popular open source monitoring tool that many companies use to monitor their IT infrastructure. However, there are many other monitoring tools available out there. This article reviews six alternatives to Kubernetes Prometheus monitoring.
»
Printer-friendly version

2881 reads

PDF version
More in Tux Machines
digiKam 7.7.0 is released

After three months of active maintenance and another bug triage, the digiKam team is proud to present version 7.7.0 of its open source digital photo manager. See below the list of most important features coming with this release.

Dilution and Misuse of the "Linux" Brand

Samsung, Red Hat to Work on Linux Drivers for Future Tech

The metaverse is expected to uproot system design as we know it, and Samsung is one of many hardware vendors re-imagining data center infrastructure in preparation for a parallel 3D world. Samsung is working on new memory technologies that provide faster bandwidth inside hardware for data to travel between CPUs, storage and other computing resources. The company also announced it was partnering with Red Hat to ensure these technologies have Linux compatibility.

today's howtos