Security Updates
Submitted by Roy Schestowitz on Monday 30th of September 2019 06:10:19 PM
Filed under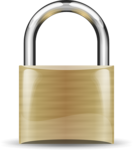 Security updates have been issued by CentOS (dovecot, kernel, and qemu-kvm), Debian (cimg, cups, e2fsprogs, exim4, file-roller, golang-1.11, httpie, and wpa), Fedora (curl, ghostscript, ibus, krb5, mod_md, and nbdkit), Mageia (chromium-browser-stable, libheif, and nghttp2), openSUSE (djvulibre, expat, libopenmpt, mosquitto, phpMyAdmin, and webkit2gtk3), Red Hat (nodejs:10), SUSE (gpg2), and Ubuntu (e2fsprogs and exim4).

Exim 4.92.3 has been released with a fix for CVE-2019-16928, a heap-based buffer overflow in string_vformat that could lead to remote code execution. "The currently known exploit uses a extraordinary long EHLO string to crash the Exim process that is receiving the message. While at this mode of operation Exim already dropped its privileges, other paths to reach the vulnerable code may exist."

Last week the openSUSE Security Team spent some time to check and review the PAM module from the pam-python project. Main reason for that – to make sure that the source code of the project is secure enough and bug free of course. Badly implemented PAM modules may cause user authentication to always succeed or otherwise badly influence security.
»
Printer-friendly version

7496 reads

PDF version
More in Tux Machines
digiKam 7.7.0 is released

After three months of active maintenance and another bug triage, the digiKam team is proud to present version 7.7.0 of its open source digital photo manager. See below the list of most important features coming with this release.

Dilution and Misuse of the "Linux" Brand

Samsung, Red Hat to Work on Linux Drivers for Future Tech

The metaverse is expected to uproot system design as we know it, and Samsung is one of many hardware vendors re-imagining data center infrastructure in preparation for a parallel 3D world. Samsung is working on new memory technologies that provide faster bandwidth inside hardware for data to travel between CPUs, storage and other computing resources. The company also announced it was partnering with Red Hat to ensure these technologies have Linux compatibility.

today's howtos