Distro Magic
Submitted by jdriller on Wednesday 29th of November 2006 06:58:24 PM
Filed under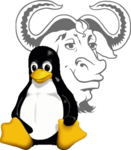 I am an IT person who just recently made the "switch" to Linux. I say that with a disclaimer. I run a dual boot to Windows XP for Sims 2, Star Wars: Empire At War, and various tycoons. I am relatively new to Linux. I've played with K/X/Ubuntu, Suse, SimplyMEPIS, Mandriva, Knoppix, PCLinuxOS, Linux XP, Linspire, Gentoo, Arch. Some more than others. I've attached myself to the *buntus and Knoppix and even SimplyMEPIS. I don't want a Windows clone. I don't want it so simple that it's boring, but I want a distro that will recognize my SATA harddrive or at least let me mount it with rw permissions fairly easily. My ultimate goal is to get rid of Windows entirely, but until the previously mentioned games run on it ... I need to run my DVD editing stuff, music stuff, and web design on it as well.
I recognize that every distro has to be tweaked. My question is, which one (perhaps just in your experience) is best for tackling these issues? I lean towards Ubuntu, but there are still some issues there. I love Knoppix, but I want it installed on my harddrive and from what I've read that's not a great option. I like APT. I want to experiment with different programs. I have broadband. I have an AMD athlon XP +2000 (waiting on a motherboard and processor upgrade I just purchased. I think it's an AMD athlon64 +3000),778 RAM (will have 1gig after upgrade), nvidia geforce 5200. Yes, I'd like the 3d acceleration, so I'll install the drivers.
Please, just give me your opinions and why you feel that way. Thanks in advance.
»
Printer-friendly version

14460 reads

PDF version
More in Tux Machines
digiKam 7.7.0 is released

After three months of active maintenance and another bug triage, the digiKam team is proud to present version 7.7.0 of its open source digital photo manager. See below the list of most important features coming with this release.

Dilution and Misuse of the "Linux" Brand

Samsung, Red Hat to Work on Linux Drivers for Future Tech

The metaverse is expected to uproot system design as we know it, and Samsung is one of many hardware vendors re-imagining data center infrastructure in preparation for a parallel 3D world. Samsung is working on new memory technologies that provide faster bandwidth inside hardware for data to travel between CPUs, storage and other computing resources. The company also announced it was partnering with Red Hat to ensure these technologies have Linux compatibility.

today's howtos