Mission Center: A Sleek System Monitoring App for Linux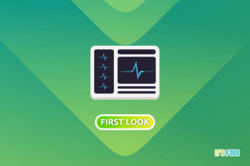 What if, one day, you find that your system is sluggish, and the default system monitor app of your distro is not helpful?
I understand that it can be very annoying when you are trying to figure out what pesky process is causing your system to slow down, and the system monitor cannot help.
With this first look, I have just the thing for you. It is a system monitor for Linux called 'Mission Center' that aims to provide some really useful functionality.
Allow me to take you through it, and show you what it can do, and what it can't.
Update
Highly misleading clickbait:
Jokes aside, it picked a pretty solid app to take its inspiration from, and it's definitely a little easier to parse information in than a terminal-based client like the venerable Htop.

Visually it's very, very close to the Windows 11 Task Manager, albeit not as advanced in functionality. But the basics are all there, including experimental, basic GPU usage support, CPU and GPU temperatures, and of course, complete system process information.

It's a great performer, too. The graphs are rendered in OpenGL to try and minimize resource usage, and you have some control over how often they update.