6 Best Free and Open Source Linux Reference Management Tools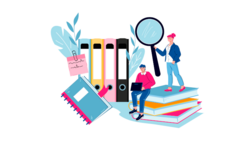 This category of software is one of the most useful digital tools for a researcher today. It enables users to import references from sources, manage and edit the references, export the references, format the bibliography, and in accordance with international standards. Researchers and academics appreciate the essential functions offered by reference management tools, minimising the tedious task of collecting, organising and citing their sources.
There are a number of different types of software packages that you can use to manage the bibliographic details of information and the documents you find during your degree or research. All of the software featured in this article is available to use without charge, and with the exception of Mendeley Desktop are released under an open source license.
To provide an insight into the quality of software that is available, we have compiled a list of the finest reference management tools that run under Linux. We highlight our favorite 6 reference management tools.