9to5Linux Weekly Roundup: January 29th, 2023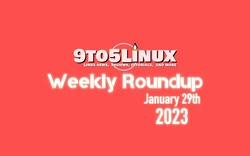 This has been a fantastic week with lots of great news and releases, starting with Canonical's Ubuntu Pro announcement and continuing with openSUSE Linux's move to stronger security for its packages.
Next week we got even more exciting news and releases, so stay close to 9to5Linux. Below, you can read the hottest news of the week and access all distro and software downloads available in 9to5Linux's Linux weekly roundup for January 29th, 2023.