Feel like a Linux wizard with the Thunar file manager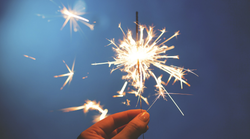 Computers are fancy filing cabinets, full of virtual folders and files waiting to be referenced, cross-referenced, edited, updated, saved, copied, moved, renamed, and organized. In this article, I'll take a look at a file manager for your Linux system.
The XFCE desktop is well-known and respected for its careful and methodical development cycle. It's actively maintained and has continued to evolve over the years, its focus tends to be on delivering a consistent experience with just the right amount of new features. It's a pleasure to use XFCE on everything from the old computer you've repurposed as a home server to the new PC you've just built and are too greedy to waste GPU cycles on fancy desktop effects. XFCE is a budget desktop that doesn't make you skimp on experience, and its file manager exemplifies that.