Excellent News! Midori Browser to Integrate its Own Open Source Engine for a Strong Comeback (UPDATED)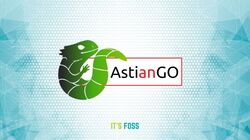 Midori was a decently popular lightweight open-source web browser a few years back.
Some of us thought it was discontinued and did not know if it was active.
Good news!
Midori web browser is active (in beta) and available as a free and open-source offering.
It is an electron-powered browser based on Chromium without Google stuff and privacy protection features.
In 2019, the project got discontinued and merged with Astian as a mobile browser, where we did not get immediate clarification if the browser would be making a comeback or remain open-source. Additionally, with the upcoming update to the browser, they plan to integrate their own open-source search engine AstianGO with it.
This is somewhat similar to Brave (and its search engine), but Brave Search is not open-source.
UPDATE
Remember Midori? The lightweight web browser that was default in Elementary OS and Bodhi Linux revived!

Midori was a popular lightweight web browser used the WebKitGTK rendering engine and GTK UI toolkit. The development of the project was however discontinued more than 3 years ago. And, Ubuntu even removed it from system repository since Ubuntu 22.04 LTS.

According to the Wikipedia, the Midori project has been merged with the Astian Foundation in 2019. And, Astian announced a week ago that Midori browser is still alive!

It's now Chromium based web browser that using Electron and React with both desktop edition for Linux, macOS, and Windows, and mobile edition for Android.

The browser still aims to be lightweight, fast and free. It's still an open-source app, with the source code host in gitlab project page.