Better than Ubuntu? 11 Best Linux Distros for Ubuntu Lovers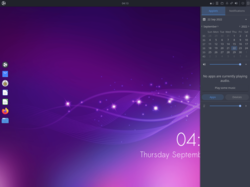 If you're on your journey of finding that perfect distro for your system, the chances of ending up with Ubuntu-based distros are pretty high.
You may ask why.
Well, it is no surprise that Ubuntu is one of the most beginner-friendly Linux distros. It is also incredibly popular, which is why you will find a massive user community behind it. Not just that, it is also widely used on cloud servers.
So, having Ubuntu as the base for any Linux distribution should come with useful perks, right?
And that is why I came up with a list of the best Ubuntu-based distros in the hope for you'd find something worthy enough to stop distro hopping.