today's leftovers
Submitted by Roy Schestowitz on Friday 4th of March 2016 12:38:16 PM
Filed under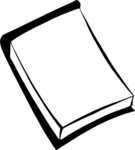 I have Linux on my phone right now (I've finally switched from Apple -> Android). My terror of malware aside, it's a delightful experience. I see people using Linux on their desktops/laptops, and it JUST WORKS.

This continues to amaze me. In the 90s, back when I started using Linux, one did not simply 'install' Linux.

The latest version of the stable Linux kernel, 4.4.4, has been revealed today by Greg Kroah-Hartman, which makes it the most advanced stable version available.

I have been attending LinuxCon since 2009 and since last year they have started a 'childcare' at the event so moms and dads can drop their kids there and attend the events. The Linux Foundation is now partnering with Women Who Code to increase participation of women in the foundation's events.

"Increasing diversity in technology takes more than one approach. From our partnership with Goodwill to support people from disadvantaged backgrounds to our work with Women Who Code and a variety of other organizations, we hope to have at least a small impact on this important issue," said Jim Zemlin, executive director of The Linux Foundation. "We're looking forward to meeting and working with women from the program and helping them to advance their careers and contributions in the open source community."

Late last year, Docker snapped up cross-cloud container management service Tutum, but it wasn't clear how the acquired company's handiwork would manifest under the Docker brand.

Earlier this week, we found out: Tutum reemerged as Docker Cloud amid little fanfare, but with more than only the badges swapped on the product. Cloud now cross-integrates with all of Docker's other services, and Docker promises to unveil more features for shortly.

The main differences as I (Daniel Stenberg) see them. Please consider my bias towards curl since after all, curl is my baby - but I contribute to Wget as well.

Please let me know if you have other thoughts or comments on this document.

I could add a menu with sorting/grouping options, which would allow novice and intermediate users to find the function, but that still does not hint at the shortcut, and the functions to set the sorting would have to be disabled on Linux because wxGTK cannot set the sort column from a program.

Just ahead of this month's GNOME 3.20 release is now the Mutter 3.19.91 development release.

Notable to this new Mutter release is that it adds a --nested switch when running Mutter. Using this argument will allow running a nested Wayland session.

A similar technique I learned from former member of the GNOME Foundation board of directors Jonathan Blandford goes one step further. The principle of targeted selection is that the best predictor of future behavior is past behavior. So, if you are hiring someone to manage a team, ask about a time that they were a manager in the past. If you need someone who can learn quickly in a new and fast moving domain, ask them about a time that they were in a similar situation. Then, dig deep for the details. What did they do? How did they interact with others? How effective was the outcome of the situation?

SUSE has announced the availability of SUSE OpenStack Cloud 6, which it is positioning as an enterprise-ready distribution for building Infrastructure-as-a-Service private clouds with less stress on IT staff and resources. Like many other new distributions, this one embraces container technology.

Based on the OpenStack release Liberty, SUSE OpenStack Cloud 6 delivers availability enhancements along with Docker and IBM z Systems mainframe support that the company claims can make it easier to move business-critical applications and data to the cloud.
»
Printer-friendly version

2020 reads

PDF version
More in Tux Machines
digiKam 7.7.0 is released

After three months of active maintenance and another bug triage, the digiKam team is proud to present version 7.7.0 of its open source digital photo manager. See below the list of most important features coming with this release.

Dilution and Misuse of the "Linux" Brand

Samsung, Red Hat to Work on Linux Drivers for Future Tech

The metaverse is expected to uproot system design as we know it, and Samsung is one of many hardware vendors re-imagining data center infrastructure in preparation for a parallel 3D world. Samsung is working on new memory technologies that provide faster bandwidth inside hardware for data to travel between CPUs, storage and other computing resources. The company also announced it was partnering with Red Hat to ensure these technologies have Linux compatibility.

today's howtos