LITIGATION VS FREE SOFTWARE
Submitted by Roy Schestowitz on Friday 13th of November 2015 09:10:06 PM
Filed under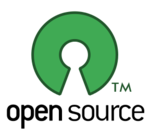 Alice Corporation, a non-practice patent-holding entity, held patents on a method, system, and process for a particular type of financial risk hedging: namely, that one party to a set of financial transactions won't pay at one or more stages in the set. This risk is known as "settlement risk". Alice's patents describe using a computer to keep track of the transactions between the parties. If the computer determines that a party does not have sufficient funds to pay their obligations to the other side, then the transaction is blocked. Litigation against CLS Bank International for alleged infringement of these patented ideas started in 2007, eventually winding its way up to the Supreme Court of the United States.
Writing for a unanimous court, Supreme Court Justice Clarence Thomas begins with a brief description of what the patents claimed. There are effectively three different types of claims made: "(1) the foregoing method for exchanging obligations (the method claims), (2) a computer system configured to carry out the method for exchanging obligations (the system claims), and (3) a computer-readable medium containing program code for performing the method of exchanging obligations (the media claims)" (page 3 of the ruling).
Thomas then goes on to cite the court's recent ruling in Mayo vs Prometheus, which established a test to determine which inventions incorporating abstract ideas are patent-eligible: "First, we determine whether the claims at issue are directed to one of those patent-ineligible concepts" (page 7). If it is so directed, then the court looks at "the elements of each claim both individually and 'as an ordered combination' to determine whether the additional elements 'transform the nature of the claim' into a patent-eligible application" (page 7). This is what Thomas refers to as "a search for an 'inventive concept'" (page 7).

»
Printer-friendly version

1475 reads

PDF version
More in Tux Machines
digiKam 7.7.0 is released

After three months of active maintenance and another bug triage, the digiKam team is proud to present version 7.7.0 of its open source digital photo manager. See below the list of most important features coming with this release.

Dilution and Misuse of the "Linux" Brand

Samsung, Red Hat to Work on Linux Drivers for Future Tech

The metaverse is expected to uproot system design as we know it, and Samsung is one of many hardware vendors re-imagining data center infrastructure in preparation for a parallel 3D world. Samsung is working on new memory technologies that provide faster bandwidth inside hardware for data to travel between CPUs, storage and other computing resources. The company also announced it was partnering with Red Hat to ensure these technologies have Linux compatibility.

today's howtos