Hola Tuquito 2.0 Beta 3
Submitted by srlinuxx on Tuesday 30th of May 2006 09:17:13 AM
Filed under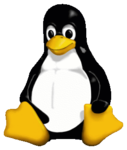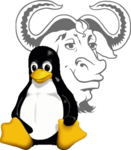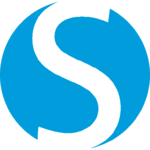 Distrowatch says, "Tuquito is a Debian-based, desktop-oriented live CD for the Spanish-speaking market, developed by a Linux user community in Argentina. The project announced a new beta release a couple of days ago; based on the current software in the Debian "testing" repository, the new release focuses on ease of use and multimedia aspects of personal computing." Tuxmachines took tuquito for a test drive and came away quite impressed.
Tuquito boots up as an installable livecd. A lovely grub splash greets the user and in it are several booting options for various hardware configurations and many graphic resolutions. I hit "e" to edit the boot option for en_US. The verbose boot, another great looking graphic background from Tuquito, seemed to still output a mix of english and spanish. One note is the cute smileys (or frownys) in place of the [OK] commonly seen.
After initial system boot, one is ushered into a KDE 3.5.1 desktop with a short excursion through a great looking kdm splash, with a few other nice choices in Kcontrol. The wallpaper is a great looking customized offering with tasteful graphics and soothing colors. In addition, Tuquito includes several choices in customized Tuquito wallpapers of various colors. The desktop presents in Spanish, but is easily configured through an applet on the panel for the keyboard setting and in the KDE Control Center for language. I adjusted my xorg.conf for 1280x1024 graphics as well at this point as you'll need to restart X for all aspects of KDE to change to English (or your other chosen language). If you aren't automagically logged back in, the default user has a blank password. From that point, most of KDE and the applications are in English, although several apps and some menu items still remained in Spanish. It's not a hinderance as even with my limited use of the language, I had no problems utilizing Tuquito at this point.
Speaking of the menu, besides the usual KDE menu items, we find a customized Tuquito alternative menu in much the same ilk as we find in some Debians and Mepis. Tuquito's menu is much less cluttered and although some items are repeated, it contains many applications not found in the KDE menu.
There are plenty of applications in either menu for all the usual everyday computing tasks from picture and image manipulation, communications, office chores, and multimedia enjoyment. Gaming seemed to be neglected in Tuquito, but I suppose it was foregone for the sake of useful apps. Beside the usual KDE roundup, we find El Gimp
, OpenOffice, Firefox, mplayer, xmms, audio rippers and cd/dvd burners. Some of the applications are skinned in customized Tuquito themes matching the desktop theme and making for a wonderful uniform look and feel. The default kde sound theme is enabled and sound hardware was correctly autodetected in order to enjoy them as well as the cd and video player. The OpenOffice version is 2.0 and Firefox is 1.0.7. My scanner was properly detected and used by kooka, but xsane and xscanimage had problems. None of the included webcam apps detected my old logitech, but that's not uncommon. (In fact, I've only seen Mepis actually detect and properly configure my webcam.) Most apps performed well, although there may have been one or two that would not open. Mplayer comes equiped to play most video files and we had no problems with mpgs or avis here. It was really quite a bit of software included for a one cd download. It all sits on a 2.6.16-10 kernel with Xorg 6.9.0 and gcc 4.0.3. In addition to KDE, Tuquito also comes with icewm.
Tuquito has several software installation programs available. Underneath is kpkg, rpm, and apt-get as well as the aptitude console front end. But their main software management program is Tuco. Tuco reminds me very much of Linspire's cnr or Symphony's One Click. The software manager opens a browser to a web page containing software choices first in categories then more specific. Clicking on the install button and confirming downloads the package, installs it, places an entry in the menu and on the desktop. It even asks if you want to run your new program right then. Available are several popular application as well as some not necessarily open sourced. The installer will confirm your agreement to using non-oss software before completing those installs. In addition, anything installed during your initial test of the the livecd is transfered to your hard drive install. It worked really well here during testing as well as the apps installed.
On the desktop is an icon for installing Tuquito to your harddrive. Clicking it opens a dialog box stating that 2 partitions must be available and procedes to open qtparted. Either set up your partitions or close qtparted and the installation continues by asking which detected partition to use. Choose your target partition and confirm. Your partition is formatted and the actual system install begins. Within about 10 minutes it is almost finished and confirming the inclusion of non-oss software. Next it asks for a hostname and your perfered language. Next I thought it said we would configure grub, but that didn't happen. Perhaps my Spanish is rustier than I thought. So at this point it's finished. It was a really easy and fast install. The only glitch, which actually worked out well for my preferences, was no bootloader was installed. Perhaps I mis-clicked or something. This is the disadvantage of the installer being in a different language than accustomed. However, I installed a bootloader and my new Tuquito system booted right up, with a small detour of checking the filesystem and wanting to restart.
Again at the desktop, I had to adjust the KDE desktop for English but xorg remained as I set it during the use of the livecd. Desktop performance was well above average with fast opening and operating apps. The system seemed stable and hardware detection was good. Overall the Tuquito desktop is great looking and polished. I liked it quite a bit and think anyone of any language could enjoy using it. It's a really fantastic offering for Spanish speakers and rivals the others most admirably. It's a wonderful system and expect the final to be even better.
Related Links:
»
Printer-friendly version

32008 reads

PDF version
More in Tux Machines
digiKam 7.7.0 is released

After three months of active maintenance and another bug triage, the digiKam team is proud to present version 7.7.0 of its open source digital photo manager. See below the list of most important features coming with this release.

Dilution and Misuse of the "Linux" Brand

Samsung, Red Hat to Work on Linux Drivers for Future Tech

The metaverse is expected to uproot system design as we know it, and Samsung is one of many hardware vendors re-imagining data center infrastructure in preparation for a parallel 3D world. Samsung is working on new memory technologies that provide faster bandwidth inside hardware for data to travel between CPUs, storage and other computing resources. The company also announced it was partnering with Red Hat to ensure these technologies have Linux compatibility.

today's howtos