Maine man sentenced to 6 years for eBay scam
Submitted by srlinuxx on Sunday 10th of April 2005 07:20:59 PM
Filed under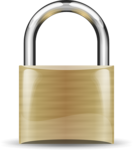 A 21-year-old man was sentenced in U.S. District Court in Maine to more than six years in prison for perpetrating an extensive Internet fraud scheme, according to the U.S. attorney's office in Maine.
Charles Stergios, of Brunswick, Maine, and also of Memphis, was ordered to pay nearly $118,000 in restitution to his victims, said Assistant U.S. Attorney Halsey Frank.
Frank said the sentence handed down was more than he requested. The federal prosecutor had asked that Stergio be sentence to prison for 60 months, which was the result of a plea bargain. However, Judge George Singal, who was not bound by the agreement, decided on a harsher sentence.
"There were a number of reasons the judge decided not to follow it, but one of them was he did not think that the defendant had sufficiently accepted responsibility," Frank said.
During his sentencing, Stergios threw a pitcher of water at Frank, but Frank said he didn't think that entered into the judge's decision.
In pronouncing sentence, Singal said that in addition to harming his victims financially and emotionally, the defendant's crimes put a dent into the trust that is the basis for society in general and the Internet in particular, Halsey said.
Stergios pleaded guilty to three consolidated counts of wire fraud, mail fraud and bank fraud.
Between about April 2003 and about January 2004, Stergios tried to fraudulently buy and sell merchandise, including jewelry, watches and computers, over the Internet through online auction Web site eBay.
Stergios engaged in the fraudulent transactions with at least 321 victims, Frank said. Stergios tried to trick his victims out of around $420,000, but the actual loss was closer to $120,000 because some of the transactions weren't completed.
In these transactions, Stergios would obtain either valuable merchandise for which he did not pay full value, or he would accept personal checks, bank checks, money orders, wire transfer payments and PayPal payments for merchandise that he did not deliver, and he would not provide refunds, Frank said.
In addition, Frank said Stergios would bid on items such as jewelry, watches and computers, accept delivery of the merchandise and then pay with a check from a nonexistent account at Border Trust in South China, Maine.
Border Trust received about 176 fraudulent bank checks for a total of more than $200,000, written on behalf of Stergios, Evolve Ent. Inc., Utopia Gifts, Draco Products and Thomas Brooks. Those persons or entities did not have accounts with Border Trust and the checks were not legitimate, Frank said.
While not going into detail, an eBay spokesman said the company's fraud investigation team worked with Maine authorities and provided them with information they needed to apprehend Stergios.
"We're glad he's going to jail," the spokesman said.
»
Printer-friendly version

11053 reads

PDF version
More in Tux Machines
digiKam 7.7.0 is released

After three months of active maintenance and another bug triage, the digiKam team is proud to present version 7.7.0 of its open source digital photo manager. See below the list of most important features coming with this release.

Dilution and Misuse of the "Linux" Brand

Samsung, Red Hat to Work on Linux Drivers for Future Tech

The metaverse is expected to uproot system design as we know it, and Samsung is one of many hardware vendors re-imagining data center infrastructure in preparation for a parallel 3D world. Samsung is working on new memory technologies that provide faster bandwidth inside hardware for data to travel between CPUs, storage and other computing resources. The company also announced it was partnering with Red Hat to ensure these technologies have Linux compatibility.

today's howtos