VLOS 1.2.1 Tested
Submitted by srlinuxx on Saturday 21st of January 2006 05:41:40 AM
Filed under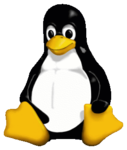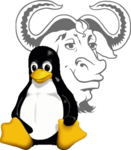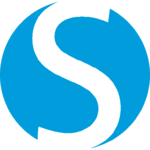 VLOS 1.2.1 was released yesterday with lots of changes and upgrades. Most notable for me was the new Anaconda version updated to FC5 Test1. In addition, other versions include GCC 4.0.1, glibc 2.3.5, GNOME 2.12.1. Their announcement claimed version 7.0 of Xorg, but I got 6.8.2. Anyway, with all these great sounding updates, how can we go wrong? We installed VLOS today and this is our report.
The new Anancoda installer included with VLOS 1.2.1 was quite the welcome improvement for us here at Tuxmachines. You may have noticed the lack of distros being review using the Anancoda installer the past 6 months. This was due to some bug that prevented the installation of systems using anacoda in our test lab. I was apprehensive when I saw the Anaconda installer grace my screen, but became quite excited when it actually installed VLOS for us today without so much as one complaint. It took quite a while, but at least it finished.
The excitement didn't end there. After the install, one is greeted by probably the greatest looking graphical login screen to date. It's hard to describe, but it had a great looking darker gray and blackish background with these boxes for the users with a representational image. There was the date nicely printed at the top with the hostname. But the best looking aspect was this OS X or eclipse looking launcher at the bottom for configuration of the login, restarting the system, and another option or two. Overall it just gave an amazing first impression. I was quite psyched at this point.
The desktop is your basic gnome 2.12.1, but featured a great looking wallpaper. The desktop was conspicuously devoid of icons which also added a bit of charm to the system. The first thing I always do with a new system is open the menu. This is where things began to take a turn.
The menus were a bit of a disappointment. For a system delivered in a 700mb download and taking over an hour to install, there sure wasn't much there. Under office we find only evolution. The only editing/word processing type application was gedit. There was a pdf document viewer and an image viewer, there were basic internet apps like xchat, gaim, and gftp, and there was one movie player and 2 cd/music players. They did include Ephiphany, Mozilla and Firefox for browsing. Besides a bunch of gnome games, that was about it. Mozilla seemed stable, but the Firefox 1.5 crashed after extended periods of use. Java was included and functional, but flash had to be installed and no movie plugin was included. Totem played avis and mpgs rather well with sound and everything. The Beep Media Player could see my audio cd during configuration, but the player itself just couldn't. The other cd player thought it was playing it, but no sound emerged.
Speaking of emerging, VLOS is based on my beloved gentoo linux. I was quite anxious to test the package installer and see if VLOS might be a worthy contender. Also included in VLOS is their portage front-end called Yukiyu. Is that pronouced "yukky you"? Actually yukiyu seemed to function quite well and probably would have accomplished its intended purpose if gcc would have able to compile. When you first open yukiyu, it walks you thru a make.conf configuration. It asks about use flags, arch, and repository paths. I was still kinda excited at this point until I tried to install something. Every compile attempt shot an internal compiler error. I realize that error sometimes indicates some bad memory or an overheating cpu or some such, but when gcc segfaults within a few seconds, you know the cpu hasn't had time to heat up. I had tested my memory a few weeks back when I was testing one OS on here that wasn't fairing real well. In addition, I booted back into my everyday gentoo desktop and ran emerge -u world just to be sure. No problems with my real gentoo. So, I firmly believe their gcc is fubar'd. It'd go thru the configure, but as soon as it tried to make something, it'd segfault. This was the end of my infatuation with VLOS.
So in conclusion, granted this was the download edition, but it still didn't seem to offer too much for the end user. I mean, slocate wasn't even included for crying out loud. Applications were limited and some multimedia didn't function real well. Support for some hardware wasn't given or needed as no apps were available to use them, such as the scanner or tv card. The compiler was broken so there was no way to install additional software. All in all, I'd say take a pass on VLOS 1.2.1. Perhaps their pay-for-edition might function better, but I'll never know.
»
Printer-friendly version

32521 reads

PDF version
More in Tux Machines
digiKam 7.7.0 is released

After three months of active maintenance and another bug triage, the digiKam team is proud to present version 7.7.0 of its open source digital photo manager. See below the list of most important features coming with this release.

Dilution and Misuse of the "Linux" Brand

Samsung, Red Hat to Work on Linux Drivers for Future Tech

The metaverse is expected to uproot system design as we know it, and Samsung is one of many hardware vendors re-imagining data center infrastructure in preparation for a parallel 3D world. Samsung is working on new memory technologies that provide faster bandwidth inside hardware for data to travel between CPUs, storage and other computing resources. The company also announced it was partnering with Red Hat to ensure these technologies have Linux compatibility.

today's howtos