Mandriva Linux 2006.1-0.3
Submitted by srlinuxx on Wednesday 28th of December 2005 03:04:35 AM
Filed under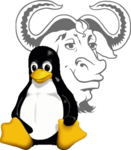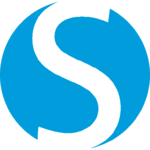 With all the changes in Mandrivaland this year, it was nice that one thing remained the same, Mandriva's tradition of releasing a Christmas Cooker Snapshot. We had heard rumors of a release for club members, so Tuxmachines is particularly thrilled Mandriva released something for the general public too. Glancing through the changelog we see a lot of bug fixes and software updates. Should you upgrade? This is what we found when we booted up our sparking new 2006.1-0.3 install.
For those new to Linuxville, Mandriva Linux is one of the oldest Linux distributions around. It was first released in 1998 as Mandrake Linux and featured the KDE desktop environment. It was based highly on Redhat Linux, which at the time only offered the Gnome desktop. Mandrake improved upon Redhat, and soon added their own "drak"tools to their distro. In the following years, they became one of the most popular distros available. They recently acquired Conectiva and Lycoris Linux and changed their name to Mandriva. Even though there is still a version available for free (in both senses of the word), they highly encourage users to join their MandrivaClub, to help support the company and development, and to receive added benefits such as first to receive releases, proprietary drivers, wonderful support, updates and extra applications. Mandriva Linux 2006 was released in September 2005 and a free version was made public in October. This month brings today's focus, Mandriva Linux 2006.1-0.3 (Beta), December Cooker snapshot. This is usually the first stop on the long road to the next release.
Years ago, when I installed each Mandrake as they released new versions, the Christmas Cooker Snapshot, as we called it then, was a welcome mid-cycle release. I always did a fresh install and was usually quite pleased. That was in the day of Mandrake's philosophy of "bleeding edge technology" and many times brought the latest and greatest of all our favorite apps. Later on after I began running and updating cooker on a daily basis, many times the new release introduced bugs not apparent on the daily upgraded system. For example, some changed configs, broken symlinks, or lost libraries didn't show up on the daily upgraded system, but were more apparent on a fresh install. So, should the average guy upgrade/install this December Cooker Snapshot?
The snapshot is available in your choice of 3 ~700mb isos for either the i586 or x86_64 archs or in a one i586 Live CD. I went with the 3 isos for i586 and did a hard drive install after unpacking the isos and burning the boot.img to cdr.
The installer is the same great Mandriva installer we've all probably memorized by now. It's appearance is retained from 2006. As per usual, it walks the user through the configuration, install, and post-configuration with simple easy-to-follow steps. 996 packages installed in about 5 minutes, although two failed. I was doing a hard drive install from unpacked isos, yet it still had problems with the vim-common and xorg-server packages. I wasn't concerned about the vim-common, but I was a bit worried about xorg. After the package installation one reaches the Summary screen. This, as you might recall, is where one actually reconfigures their system if needed. Areas include System, hardware, network, boot, and start-up services. Here I encountered my other worrisome install bug. The start-up services dialog was blank. There were no services listed at all. I hoped it was a bug in the configuration and not actually in the filesystem. I mounted that partition and saw that the rcX.d directories contained the appropriate symlinks to the services in /etc/init.d, and this was confirmed with the start up of my new Mandriva Cooker system. However, the problem with xorg might be a showstopper for some folks as x was not complete. It had trouble finding some of its need modules and could not start.
I set up a cooker mirror in urpmi and installed xorg-X11-server (and vim-common while I was at it). This fixed that little problem and the X server was able to start after that. So, if this happens to you and you wish a quick fix, type:
urpmi.addmedia uninett ftp://ftp.uninett.no/pub/Linux/MandrivaLinux/devel/cooker/i586/media/main
and then:
urpmi.addmedia contrib ftp://ftp.uninett.no/pub/Linux/MandrivaLinux/devel/cooker/i586/media/contrib
(Pick a mirror close to you for best results, this is just an example). Once that is done, just type:
urpmi --media uninett,contrib xorg-X11-server
They have updated Xorg to the newly released 6.9.0, KDE 3.5, Gnome 2.12, and gimp 2.3.5; as well as apache 2.2.0 and MySQL 5.0.x. Here is a full rpmlist of applications available on the cds. Once you set up your urpmi mirrors, you'll have access to the full range of software, including OpenOffice.org 1.5 or 2.0.
I was glad to see the new release of xorg included, however, all was not perfect. Using the "nv" drivers only allowed one of my connected monitors to function = my 2nd monitor (monitor1 or crt-1). When using the nvidia drivers I could use twinview as I prefer, and with vesa I would get a "cloned" setup (my second choice). So, although the 6800 chipset lockup is now fixed in the "nv" drivers, it's still has some problems. Further test showed this was not a Mandriva problem (if it's even considered a problem), but yet still another bug with xorg.
The greatest update to be included in the cooker snapshot is KDE 3.5. It was wonderfully stable here during operation and even included options for my dual monitor setup (when used). The only problem encountered was a kicker/panel crash upon "logout." Again, I've read about this before and it is a kde problem, not a Mandriva bug.
Also updated is gnome to 2.12. I had problems with gnome here. It would start, but it complained about the settings deamon and as such I would not be able to set an user configurations. Another aspect of this was whatever default settings (background, icons, etc) Mandriva may have chosen did not show up either. I've seen various distros have problems in some manner or other with several gnome versions lately. This must be a picky bunch of packages to compile.
Gnucash bombed out as well. While testing the various applications available, most performed excellently except for Gnucash. It would not start up. Instead I'd see a flash of splash screen and then it was gone. All others did fine.
Kaffine complained about win32codecs & dvdcss being missing, but other than that, it functioned as designed. Xine did okay with avis and mpegs as well. The music cd players did very well too.
I noticed a new bookmark toolbar shortcut to Skype telephony service. This must be in preparation for their integration of Skype technology. Although my search was probably hindered by my lack of knowledge in this area, I wasn't able to find any indication that was included in our test package today.
Another problem or two was encountered with the file search tools. The gnome-search died upon execution and kat couldn't index due to not being able to start the Kat deamon. The old stand-by search functioned well tho.
So, all in all, it's a cooker snapshot. There are bugs here and there, some not Mandriva's fault per se, but none that were really show stoppers. If you'd like a cooker partition in addition to your regular stable install, this release is still a good way to get started. Or perhaps, if you don't mind a few little bugs here and there, then this release can get you on the cutting edge with it's xorg 6.9 and kde 3.5.
If you would like to run cooker and perform periodic updates, this can be accomplished with:
urpmi --media uninett,contrib --auto-select
More screenshots posted in the gallery. All Tuxmachines' Mandriva coverage here.
Known issues so far:
rpmdrake segfaults on x86_64, mcc does not launch (seems
related to pango or something). urpmi works correctly though.
"live installation" isn't perfect (empty root password, keeps guest
user), the live CD won't halt, and it doesn't contain the copy wizard
to create live systems on USB keys.
Changelog since 2006:
DrakX 1.1093 / drakxtools-10.4.7mdk
Stage 1
Network

load all ethernet modules in all installation modes (fixes the problem of firewire not being loaded in automatic mode)
update zones file for shorewall 3.0
use new DBus typing facilities
don't screw up eagle-usb devices if the firmware is already loaded
fix wireless network list using iwlist (`` returns a defined empty string if the command fails)
handle zd1201 as well
don't let interfaces with unknown drivers be configured
fix rt2400/rt2500 devices detection (workaround for their missing "device" link in sysfs)
use disconnected icon if no route, even if wifi is associated
handle new ueagle-atm driver
use /lib/firmware as default firmware directory

Printer

fixed setting up printers with pre-made Foomatic PPD in /usr/share/cups/model (bug #19524).
HPLIP support

Gutenprint support
support for several other new drivers
Printer communication error handling
Main window of printerdrake comes up faster
Many bug fixes and detail improvements

Filesystem

add user_xattr (useful for beagle, cf bugzilla #15068)
simplify text for option "users" (was not accurate and much too verbose) (see also bugzilla #19848)
add button "Label" (in expert for now) to set the "volume label" (and so get LABEL= in fstab and lilo.conf)
when calling dmraid, replace -ccs and -ccr with -s -c -c and -r -c -c(the former doesn't work anymore with dmraid 1.0.0 RC9) cf #19654
log is mixed with valid data (bugzilla #19654)
use vol_id to find device type

Live

add some useful devices for live systems build
don't run Xnest if an auto_install file is used
* install all hardware related packages when building a live system

Bootloader

fix getting raid-extra-boot (bugzilla #19965)
* Rescue
fix restoring many primary partitions
* partimage, fix (same behaviour as before, but option save_home_directory really mean what it says)
acpi=ht is bad on some boxes (=> sata_sis not working)

Sound

install aoss too when installing ALSA
* Upgrade
fix upgrading conectivaoffice pkg (bugzilla #18948)

X config

properly handle switch between nvidia & nvidia_legacy
simplify (and make it more robust)
make it more easier to understand
ensure we don't load both "/usr/X11R6/lib/modules/extensions/libglx.so" and "/usr/X11R6/lib/modules/extensions/nvidia/libglx.so"
handle nvidia_legacy
don't create files (and thus don't run ldconfig when not needed)
don't modify /etc/ld.so.conf.d/{nvidia,ati}.conf if file does not exist (otherwise at package install time, one gets a .rpmnew)

Packages

install powernowd on x86_64 (since they've the cool&quiet technology) and athcool on athlon32

kernel 2.6.12-13mdk

Updated pl2303 usb-serial driver to support X75 and SX1 Siemens mobiles
selected fixes from 2.6.13 and beyond:

add r300 drm support
fix x86_64 idle=poll
fix races in libata core
properly fix the radeon IRQ handling code
properly fix the errata #122 workaround on x86_64 + add it to i386
merge new upstream ioctl32 compat code, thus supporting i915 as well

KDE 3.5
Gnome 2.12
OpenOffice 2.0
Xorg 6.9
amarok 1.3.7
apache 2.2.0
bind 9.3.2
bittorrent 4.3.3
epiphany 1.8.4
evolution 2.4.2.1
gimp 2.3.5
kaffeine 0.7.1
MySQL 5.0.17
postgresql 8.1.1
»
Printer-friendly version

56098 reads

PDF version
More in Tux Machines
digiKam 7.7.0 is released

After three months of active maintenance and another bug triage, the digiKam team is proud to present version 7.7.0 of its open source digital photo manager. See below the list of most important features coming with this release.

Dilution and Misuse of the "Linux" Brand

Samsung, Red Hat to Work on Linux Drivers for Future Tech

The metaverse is expected to uproot system design as we know it, and Samsung is one of many hardware vendors re-imagining data center infrastructure in preparation for a parallel 3D world. Samsung is working on new memory technologies that provide faster bandwidth inside hardware for data to travel between CPUs, storage and other computing resources. The company also announced it was partnering with Red Hat to ensure these technologies have Linux compatibility.

today's howtos