MDV 2006 RC2 - In the Homestretch?
Submitted by srlinuxx on Thursday 15th of September 2005 05:48:55 AM
Filed under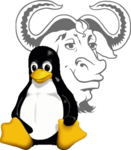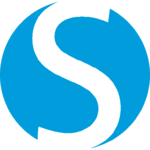 As we continue our coverage of the Mandriva 2006 development cycle, this time we test the upgrade procedure. In addition we also test the newer "isos on the disk" install method. Introduced last release (10.2/2005) this newest install feature is quite exciting. It didn't function in one of the first betas, but does it work this time? And how did the upgrade go? Did all my data get lost? Am I plagued with crashes and lost configurations? And was anything new to behold?
In days of yore if one wanted to do a hard drive install from downloaded isos of MandrakeLinux, one had to mount their isos as loopback and copy all the files from each iso to a central directory. Alternatively, the installer could use an iso directly, but it was limited to the first iso. The previous was preferred by me and my usual method. In fact I continued this method throughout this beta cycle out of of habit. However beginning with Mandriva 10.2/2005, isos on the disk was to be able to utilize all isos in a given directory directly without having to decompress first. This method was still buggy in beta 2, in fact if memory serves, it couldn't even see the first iso. Up until tonight, that was the only release this cycle on which I tested the method. However I can state that this method worked flawlessly now here on rc2. What a wonderful space and time saving feature. I'd been looking forward to this for years and finally it's here... working. <sniffle sniffle> I'm so happy.
The procedure for utilizing this method is simple really. For me, it still entailed using mount loop and then cdrecord. Simply:

mount -o loop /<dir>/Mandriva-Linux-Free-2006-0.5-CD1.i586.iso /mnt/loop
in order to access it. You will still need some kind of boot file. In my case I chose to use the boot.iso. You could even use some of the floppy images if desired. So, I merely:

cd /mnt/loop/install/images

and then burnt it to cd like so:

cdrecord dev=ATAPI:0,1,0 ./boot.iso

At this point I rebooted the machine. It will load up the install kernel and ask from where to install. Choose hard drive and simply choose that first iso image from the list. It will confirm that it sees the other isos and the rest is as accustomed.
More for which to jump and down and clap coming right up. Mandrake was also quite infamous for not being easily upgradeable. In fact more times than not, a one-release-to-the-next upgrade attempt usually resulted in a toasted system, frequent loss of personal data, and much gnashing of teeth. I hope tonight's tests prove this is also a thing of the past. I decided to do an upgrade this release as opposed to my long standing (learned) habit of fresh install. The installer always detected the previous system and offers to upgrade it, but I always politely clicked "Install". Tonight I broke precedent and chose "Upgrade 2006.0 Beta" (or however it listed it). It went straight to the package install step, informing me of 224 packages it was going to upgrade and went right to work. After it began I saw some of the big packages roll by in the detailed view. Xorg and friends flew by. KDEbase and company rolled passed. gnome et. al. was upgraded as well as OpenOffice.org and firefox. qt, make, kernel, kernel-sources all scrolled down the list, not to mention all the libsthis and libsthat. I felt a bead of perspiration trickle down my brow just as the summary screen presented itself for scrutiny. All was as I left it and I clicked next. Lilo ran, I was asked if I wanted to check for any upgrades, and it rebooted. Yes, it rebooted the new kernel in 17 seconds and all seemed well... so far. I installed a new nvidia module for the new kernel and started kdm. I logged into KDE and the desktop appeared. All seemed well as I was presented with this new welcome screen (see below). In looking around opening this and changing that, it was all good. Granted we just went from rc1 to rc2, but this looks quite promising.
The Changelog states that 192 bugs were squashed and 3616 packages were rebuilt since rc1. Indeed most of the changes were under the hood as I didn't spot any new eye candy other than the above referenced welcome screen. This changelog is the shortest to date and perhaps it's an indication release is imminent. It was not unheard of for Mandrake to not have an rc3. I seem to recall that situation on more than one occasion. Our poll is so far leaning towards OpenSuSE SuSE Linux being released first. Will Mandriva beat them to the punch?
I made reference in another article to an overheard discussion concerning the inclusion (or exclusion actually) of KAT desktop search environment and I can now happily report that the author has written and stated it was confirmed with some of the higher echelon at Mandriva that KAT will indeed be included and installed by default on the new Mandriva 2006 release.
Some package highlights this release include:
kernel-2.6.12.12mdk-1-1mdk
xorg-x11-6.9-1.cvs20050909.3mdk
kdebase-3.4.2-43mdk
qt3-common-3.3.4-22mdk
gnome-desktop-2.10.2-1mdk
OpenOffice.org-1.1.5-0.rc4.2mdk
mozilla-firefox-1.0.6-11mdk
kat-0.6.3-4mdk
Full Changelog since RC1:
Mandriva Linux 2006 rc 2

192 bugs fixed since 2006-0.4
3616 packages rebuilt (694 ppc, 939 x86_64, 605 noarch, 1378 i586)

DrakX 1.1079 / drakxtools-10.3-0.61mdk

Stage1:

add some log message about interface auto detection
fix lame bug preventing usb and firewire controllers to be recognized
mirror list support for http method
fix installation of eagle-usb package our hsf package is called hsfmodem, not hsflinmodem
http redirection support

install_any.pm: migrate fstab when upgrading an alien distro
Graphical configuration:

silently ignore existing X config file if upgrading an alien distro
when changing the card/monitor, ensure the resolution is still valid
when switching to fbdev, ensure we have a bios resolution

Bootloader:

drop splashimage if file can't be found (useful when upgrading)
internally splashimage is preferably a file, not a grub file, background and foreground are valid menu.lst commands
create cleanup_entries() which remove bad entries (and more verbosely than was done for lilo.conf) and call it for all bootloaders (was only for lilo)
keep removing duplicate labels only for lilo (and use uniq_) (don't do it for grub since duplicate labels are allowed (???))

Look&Feel: don't have title twice (we already have it in the banner)
Upgrade:
*remove a lot of unneeded devel packages try to have less devel packages when conectiva's install didn't have them

ensure msec is there
ensure desktop-common-data is there when we have X
more closer map to mandriva tools

Packages:

Update hardcoded mirror list (for FTP suppl media)
When selecting mirrors in the mirror list, if we find a mirror with the exact same architecture than the current one, discard all other mirrors. This should avoid listing i586 mirrors when installing on x86_64.
replace mozilla-mail (no more) with mozilla-thunderbird
When adding http suppl media, repropose the last url entered. Very useful in case of typo in the url
set META_CLASS"xxx" flag have a progress bar when removing packages pass around wait_message with progress bar capability

Network:

add more details when the firmware file can't be found
allow to write more modem variables in ifcfg files
list and configure wireless interfaces for which the firmware isn't available (#18195)
support snd-intel8x0m by writing SLMODEMD_MODULE in /etc/sysconfig/slmodemd
don't try to install both source/precompiled dkms packages if one of them is installed really fix sagem/speedtouch detection
disable roaming for rt2400/rt2500
do not let modem settings be overriden by previous ppp0 settings
really read system kppp configuration (happy birthday little bug)
do not let modem settings be overriden by previous ppp0 settings
try not to use wrong "orinoco" module (#18294)
really preselect default interface show ppp/isdn interfaces as well (#18303)
sm56 support

Draksplash: fix adjustments creation (#18295)
Firewall: allow to blacklist/whitelist from the log window use Close instead of Quit

only enable built-in IFW rules for now (too late to add strings for custom rules)

Printerdrake:

Made printerdrake working on 64-bit systems, with /usr/lib64.
Install "desktop-printing" only on sytems with installed gnome-panel, Discovery does not ship GNOME and also not desktop-printing.
Fixed endless loop when clicking "Back" in model selection, when by autodetection no model was found.
Made printerdrake working on 64-bit systems, with /usr/lib64.
Another 64-bit fix in printerdrake. Now setup of HP's multi-function printers really works on 64-bit boxes.
Give also access to the CUPS auto administration dialog during installation.

printer/main.pm:

Made printerdrake working on 64-bit systems, with /usr/lib64.

Draksec: install chkrootkit if needed (#17896)
Harddrake:

fix status message (#16925)
blacklist audio too (#12731)

kernel 2.6.12-12mdk

2.6.12.6
Removed lpfc from 3rdparty as it exists in drivers/scsi/ (Thanks Svetljo for pointing out this).
Added sata_sil24 module, SiS182 minimal support, SiS190 driver, support of the IDE chipset of the SiS965L boards.
Added various pciids from 2.6.13
Removed patch MD48. Now we're using udev, it breaks the prism2 module
Inotify fixlets
Removed the patch that disable the smm bios and use usb-handoff by default (Sveltjo)
USS725 fixes (Sveltjo)
execve LSB test fix (Stew)
Via unichrome support update (Danny)
Add DN34_nf_rsh-conntrack_timeout.patch : Fix timeout for ip_conntrack_rsh (bug #17368)
backport fixes for netfilter from 2.6.13-git8: (DN60-DN75 + DN80)

check hardware checksum in ECN, queue, TCPMSS
fix tcp checksum in ipt_REJECT
ipt_CLUSTERING: deletion, ct_related, mangling arp, memcpy_typo
ip6table_raw: missing owner
race condition in Decnet
optimize expected timeout
delete reference conntrack in ipmr
fix ECN tcp marking, byteorder in icmp NAT, ip6t_LOG sit tunnel logging, masquerading index for slave connection , fix sysctl_tcp_low_latency
IFWLOG : fix bad kfree and close bug #18276 (DN33_netfilter_IFWLOG.patch)

Fix buffer overflow with module_param (DN76_nf_bad_param_port.patch)
XEN updated to 2005-08-23
increase number of supported CPUs to 32
update PowerNow!K8 driver to v1.50.3 for rev.F Opteron support

urpmi 4.7.14 Command-line software installation tools
bootsplash 3.1.9 The Boot Splash Images and scripts
ontv 1.6.0 TV listings for the GNOME panel
mandi 0.7.3 Monitoring daemon bridge
msec 0.47.5 Security Level management for the Mandriva Linux distribution
mandriva-theme 1.0.9 The default Mandriva Linux theme for bootsplash and desktop background
rpm-rebuilder 0.25 Tools to build/check distributions
mono 1.1.9 Mono Runtime
balazar 0.2 A 3D adventure and roleplaying game
kismet 3.1.050815 Kismet is an 802.11b network sniffer and network dissector
ikvm 0.20.0.0 Java implementation for Mono
phpMyAdmin 2.6.4 PhpMyAdmin over the web
jss 3.4 Network Security Services for Java (JSS)
jonathan-rmi 3.1 Subset of javax.rmi
tvtime 1.0.1 High quality television application
mandriva-doc 2006 Mandriva Linux documentation
mandriva-doc-contrib 2006 Mandriva Linux documentation
d4x 2.5.4 Web Downloader for X
smart 0.39 Next generation package handling tool
pxelinux 3.11 A PXE bootloader
zope 2.7.7.final A leading open source application server
shadow-utils 4.0.12 Utilities for managing shadow password files and user/group accounts
microcode_ctl 1.12 Intel P6 CPU Microcode Utility
drakconf 10.3 The Mandriva Linux Control Center
No new screeshots this release, please see the screenshots for RC1.
All Mandriva coverage can be found HERE.
UPDATE: The release announcement on Distrowatch confirms this is the final testing release before Mandriva 2006 goes gold. Still plenty time to report those bugs!
»
Printer-friendly version

28522 reads

PDF version
More in Tux Machines
digiKam 7.7.0 is released

After three months of active maintenance and another bug triage, the digiKam team is proud to present version 7.7.0 of its open source digital photo manager. See below the list of most important features coming with this release.

Dilution and Misuse of the "Linux" Brand

Samsung, Red Hat to Work on Linux Drivers for Future Tech

The metaverse is expected to uproot system design as we know it, and Samsung is one of many hardware vendors re-imagining data center infrastructure in preparation for a parallel 3D world. Samsung is working on new memory technologies that provide faster bandwidth inside hardware for data to travel between CPUs, storage and other computing resources. The company also announced it was partnering with Red Hat to ensure these technologies have Linux compatibility.

today's howtos