Fear, Uncertainty, Doubt Aginst Linux, CISA Still Covering Up for Microsoft
Submitted by Roy Schestowitz on Thursday 21st of July 2022 07:46:27 PM
Filed under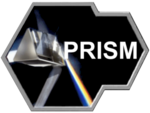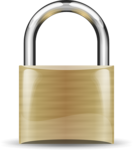 New Linux Malware Framework Lets Attackers Install Rootkit on Targeted Systems [Ed: Unlike Windows, Linux does not have back doors and zero-days ignored by the vendor (Microsoft) for months, so for this malware to get to the system something dumb needs to happen]

A never-before-seen Linux malware has been dubbed a "Swiss Army Knife" for its modular architecture and its capability to install rootkits.

This previously undetected Linux threat, called Lightning Framework by Intezer, is equipped with a plethora of features, making it one of the most intricate frameworks developed for targeting Linux systems.

New 'Lightning Framework' Linux malware installs rootkits, backdoors [Ed: Microsoft propagandists still try to conflate malware with "backdoors", which is something Windows has by design; this is misleading, borderline defamatory]

A new and previously undetected malware dubbed 'Lightning Framework' targets Linux systems and can be used to backdoor infected devices using SSH and deploy multiple types of rootkits.

CNMF Discloses Malware in Ukraine [Ed: As usual, CISA conveniently leaves out the fact that this is Microsoft Windows (from the original: "HKCU\Software\Microsoft\Windows\CurrentVersion\Run\java-sdk"; CISA: keep using things with back doors in them. It's for "security"... "national security", i.e. we being in control of all your systems and thus your life; today, Thursday, CISA disclosed almost half a dozen very severe flaws in Windows systems, without even once mentioning the words Microsoft or Windows. Several times the severity was almost 10 out of 10.]

CISA encourages users and administrators to review U.S. Cyber Command's press release, Cyber National Mission Force discloses IOCs from Ukrainian networks, as well as their VirusTotal and GitHub pages for more information. See Mandiant's report, Evacuation and Humanitarian Documents used to Spear Phish Ukrainian Entities, for additional information.
»
Printer-friendly version

1443 reads

PDF version
More in Tux Machines
today's howtos

Open Hardware: XON/XOFF and Raspberry Pi Pico

In the olden days of computing, software flow control with control codes XON and XOFF was a necessary feature that dumb terminals needed to support. When a terminal received more data than it could display, there needed to be a way for the terminal to tell the remote host to pause sending more data. The control code 19 was chosen for this. The control code 17 was chosen to tell the remote host to resume transmission of data.

Dmytro Panin is at it again, creating a teeny system monitor for his MacBook from scratch with help from our favorite microcontroller, the Raspberry Pi Pico. This plug-and-play system monitor (opens in new tab) lets him keep a close eye on resource usage without having to close any windows or launch any third-party programs. The device is Pico-powered and plugs right into the MacBook to function. It has a display screen that showcases a custom GUI featuring four bar graphs that update in real-time to show the performance of different components, including the CPU, GPU, memory, and SSD usage. It makes it possible to see how hard your PC is running at a glance.

Security Leftovers

How to Apply Accent Colour in Ubuntu Desktop

A step-by-step tutorial on how to apply accent colour in Ubuntu desktop (GNOME) with tips for Kubuntu and others.