New EasyOS and Other Development News
Submitted by Roy Schestowitz on Wednesday 27th of April 2022 09:22:25 AM
Filed under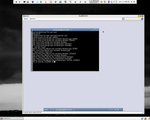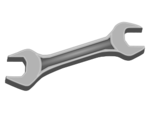 EasyOS was created in 2017, derived from Quirky Linux, which in turn was derived from Puppy Linux in 2013. Easy is built in woofQ, which takes as input binary packages from any distribution, and uses them on top of the unique EasyOS infrastructure.
Throughout 2020, the official release for x86_64 PCs was the Buster-series, built with Debian 10.x Buster DEBs.
EasyOS has also been built with packages compiled from source, using a fork of OpenEmbedded (OE). Currently, the Dunfell release of OE has been used, to compile two sets of binary packages, for x86_64 and aarch64.
The latter have been used to build EasyOS for the Raspberry Pi4, and first official release, 2.6.1, was in January 2021.
The page that you are reading now has the release notes for EasyOS Dunfell-series on x86_64 PCs, also debuting in 2021.
Ongoing development is now focused on the x86_64 Dunfell-series. The last version in the x86_64 Buster-series is 2.6.2, on June 29, 2021, and that is likely to be the end of that series. Releases for the Pi4 Dunfell-series are still planned but very intermittent.
The version number is for EasyOS itself, independent of the target hardware; that is, the infrastructure, support-glue, system scripts and system management and configuration applications.
The latest version is becoming mature, though Easy is an experimental distribution and some parts are under development and are still considered as beta-quality. However, you will find this distro to be a very pleasant surprise, or so we hope.

These are the project tarballs used to build the upcoming EasyOS version 3.4.7.

These can also be setup to stream video onto a computer screen.

I was thinking of buying a USB webcam; however, all of these considerations are overlooking something -- the modern smartphone.

Phones these days have incredible optics. This is despite the thin physical constraints -- that they are getting around by having multiple lenses. The pixel sizes are enormous, and the processing power is incredible. A lot of research goes into developing the cameras in phones, and mass production means relatively cheap.

I have compiled two dependencies in OpenEmbedded, 'libplist' and 'libusbmuxd', as well as the userland executable for 'droidcam'.

The executable is 'droidcam-cli' and I intend to include it in the upcoming Easy 3.4.7. Running 'droidcam-cli --help' shows the commandline options, and we can play with it in a terminal, and see if can get it working with phones.
»
Printer-friendly version

1801 reads

PDF version
More in Tux Machines
digiKam 7.7.0 is released

After three months of active maintenance and another bug triage, the digiKam team is proud to present version 7.7.0 of its open source digital photo manager. See below the list of most important features coming with this release.

Dilution and Misuse of the "Linux" Brand

Samsung, Red Hat to Work on Linux Drivers for Future Tech

The metaverse is expected to uproot system design as we know it, and Samsung is one of many hardware vendors re-imagining data center infrastructure in preparation for a parallel 3D world. Samsung is working on new memory technologies that provide faster bandwidth inside hardware for data to travel between CPUs, storage and other computing resources. The company also announced it was partnering with Red Hat to ensure these technologies have Linux compatibility.

today's howtos