counter petition for microsoft Open XML standard fast track
Submitted by kamrananvaar on Friday 13th of April 2007 06:57:52 AM
Filed under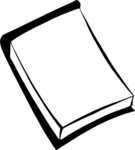 hi
read this article (Microsoft calls on UK public to raise the Office standard)
http://www.theregister.co.uk/2007/04/04/microsoft_office_standards_petition/
There is a perfectly good _OPEN_ document standard, why should I want a Microsoft inspired bit of patent encumbered vendor lock in instead?
In any case, seeing as Microsoft are hosting the petition, why should we believe what ever numbers they come up with?
If you want a point by point breakdown of what's wrong with it, try http://www.grokdoc.net/index.php/EOOXML_objections
links collected For counter petition
There's been a counter-petition for a long time
Asking the UK government to adopt the genuinely Open Document Format instead. It's at http://petitions.pm.gov.uk/OpenDocument/
http://petitions.pm.gov.uk/OpenDocument/
You might as well vote for
http://petitions.pm.gov.uk/opendoc/
as well. No I don't know why there are two.
By Andrew Abbass
Here's the real counterpetition.
http://www.ipetitions.com/petition/music_holocaust/
Forget document formats, they're trying to patent music distribution itself.
»
Printer-friendly version

12729 reads

PDF version
More in Tux Machines
digiKam 7.7.0 is released

After three months of active maintenance and another bug triage, the digiKam team is proud to present version 7.7.0 of its open source digital photo manager. See below the list of most important features coming with this release.

Dilution and Misuse of the "Linux" Brand

Samsung, Red Hat to Work on Linux Drivers for Future Tech

The metaverse is expected to uproot system design as we know it, and Samsung is one of many hardware vendors re-imagining data center infrastructure in preparation for a parallel 3D world. Samsung is working on new memory technologies that provide faster bandwidth inside hardware for data to travel between CPUs, storage and other computing resources. The company also announced it was partnering with Red Hat to ensure these technologies have Linux compatibility.

today's howtos