today's leftovers
Submitted by Roy Schestowitz on Monday 31st of May 2021 07:07:45 PM
Filed under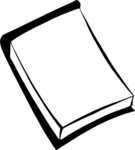 May 2021 Web Server Survey [Ed: The Microsoft collapse in Web servers continues; down from 5.54% to 4.95% in one single mouth (lost 7 million!)]

In the May 2021 survey we received responses from 1,218,423,991 sites across 259,596,021 unique domains and 11,051,830 web-facing computers. This reflects a gain of 6.28 million sites and 112,000 computers, but a loss of 4.87 million domains.

nginx gained the largest number of hostnames, active sites, and computers this month; but also suffered the largest loss of 4.73 million domains. Its most notable gain was of 78,900 computers (+2.03%), which increased its leading share to 36.0%. It also continues to lead in the hostnames and domains metrics, while Apache is top in active sites.

Apache also maintains its lead amongst the top million websites, with a 25.4% share compared to nginx's 22.9%. Cloudflare's share of the top million sites is now up to 17.0% after increasing its presence by a further 3,090 sites, and Microsoft added 1,840 sites to bring its share up to 6.85%.

OpenResty saw the largest decrease of 8.10 million hostnames (-9.88%), which has taken its market share down to 6.06% (-0.7 pp). Microsoft also suffered a large loss of 6.92 million sites (-10.3%), which took its share down to 4.95% (-0.6 pp).

One of OpenResty's most prominent users is Automattic, which uses it to serve millions of Tumblr microblogging websites that can be found under the tumblr.com domain – for example, icontherecord.tumblr.com.

Automattic is also responsible for the popular WordPress.com blogging service, where it instead uses nginx to serve millions of blogs. These WordPress-powered sites can either use custom domain names, or free blogs can be created directly under the wordpress.com domain – for example, catsbeingcats.wordpress.com.

The underlying WordPress blogging software reached its 18th birthday this month. Automattic continues to contribute to this open source project, and the software is freely available from wordpress.org, allowing anyone to download and install the software on other compatible web server platforms. Although Apache and nginx are recommended, any server that supports PHP and MySQL ought to be capable of running a WordPress site. Such is the popularity of WordPress, some hosting providers also provide one-click installers and other tools that make it easy to manage WordPress sites.

Collaborating and partnering with over 10 Linux distributors to make a seamless virtual desktop experience, Alex is CEO of shells.com, a new virtual desktop cloud computing solution that is simplifying the virtual desktop experience.

The platform lets anyone access their cloud computer from any device with a browser so you can have a Linux desktop on your Apple iPad or your Windows computer on your XBox!
The team are also the previous founders and operators of Private Internet Access, one of the world's best and most trusted VPNs. This Slogging thread by Alex Lee, Justin Roberti, Golda Velez, Zlatan Todoric and Akasha Rose occurred in slogging's official #amas channel, and has been edited for readability.

However, I see in latest build of EasyOS that binary executables are still showing as mime type "application/x-sharedlib" in package 'shared-mime-info', though 'file' executable shows them as "ELF 64-bit LSB pie executable".

Chased the cause down to the build using an older /usr/share/mime/packages/freedesktop.org.xml, instead of the one that comes with the 'shared-mime-info' package.

Also fixed a couple of other things...

A change rather than a fix... the keyboard layout and password entry in the initrd are now gtk GUI apps. That is, nice GUI apps before the switch_root to the main filesystem.
Previously, was only doing that for non-English builds, then not at all as Xorg was not working with the /dev/fb0 framebuffer -- solved by rolling back to  xserver 1.19.7, from 1.20.8.

Note, in the EasyOS Buster-series had this problem, and compiled a very cutdown xserver 1.19.6 and made it into a PET. Used that to run GUI apps in the initrd.
»
Printer-friendly version

3573 reads

PDF version
More in Tux Machines
digiKam 7.7.0 is released

After three months of active maintenance and another bug triage, the digiKam team is proud to present version 7.7.0 of its open source digital photo manager. See below the list of most important features coming with this release.

Dilution and Misuse of the "Linux" Brand

Samsung, Red Hat to Work on Linux Drivers for Future Tech

The metaverse is expected to uproot system design as we know it, and Samsung is one of many hardware vendors re-imagining data center infrastructure in preparation for a parallel 3D world. Samsung is working on new memory technologies that provide faster bandwidth inside hardware for data to travel between CPUs, storage and other computing resources. The company also announced it was partnering with Red Hat to ensure these technologies have Linux compatibility.

today's howtos