Graphics: Intel, NVIDIA and Mesa
Submitted by Roy Schestowitz on Thursday 20th of May 2021 09:07:39 PM
Filed under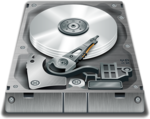 With the Linux 5.13 merge window past, Intel's open-source graphics driver developers have submitted their initial queue of new patches to DRM-Next of material they have ready ahead of the Linux 5.14 kernel cycle this summer. 

The first of several expected pull requests were sent in this week to DRM-Next of Intel kernel graphics driver changes to target Linux 5.14. 

 

Back in July 2020, NVIDIA announced the open source release of various parts of the NVAPI interface to help "Windows emulation environments" and they've now produced a much newer version.

[...]

An NVIDIA developer sent word about the update, which expands the support across a ton more Functions, Structures, Enums and so on. For regular gamers, it doesn't mean all that much. However, for people working on the DXVK / VKD3D-Proton translation layers, this can help. One possible use case is so the likes of DXVK might not have to keep spoofing being an AMD GPU for certain games to work around issues with the NVAPI.

 

There's no shortage of very smart people working on Mesa. One of those, aspiring benchmark-quadrupler Marek Olšák, had a novel idea some time ago: Could C++ function templates were used to optimize draw dispatch in driver?

The answer was yes, and so began what was probably five or ten minutes of furiously jamming brackets and braces into a C++ file in order to achieve the intended result. Let's check out what's going on here.
»
Printer-friendly version

3737 reads

PDF version
More in Tux Machines
digiKam 7.7.0 is released

After three months of active maintenance and another bug triage, the digiKam team is proud to present version 7.7.0 of its open source digital photo manager. See below the list of most important features coming with this release.

Dilution and Misuse of the "Linux" Brand

Samsung, Red Hat to Work on Linux Drivers for Future Tech

The metaverse is expected to uproot system design as we know it, and Samsung is one of many hardware vendors re-imagining data center infrastructure in preparation for a parallel 3D world. Samsung is working on new memory technologies that provide faster bandwidth inside hardware for data to travel between CPUs, storage and other computing resources. The company also announced it was partnering with Red Hat to ensure these technologies have Linux compatibility.

today's howtos