Hardware: Raspberry Pi, Pine, and More
Submitted by Roy Schestowitz on Saturday 17th of April 2021 03:20:18 PM
Filed under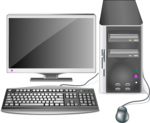 Based on the Compute Module 4, it has a full-size M.2 M-key slot, allowing the Pi to boot from reliable and fast NVMe SSD storage, a built-in headphone amp and line out, 4 USB 2.0 ports, gigabit Ethernet, two HDMI ports, and a number of other neat little features.

I'll provide detailed production outlooks for individual devices in their respective sections, but here I wish to give you a general overview of how the silicon shortage will affect us, and consequently also you, moving forward. Frankly, we don't expect production circumstances to improve prior to Q1 2022 – in other words, we've got a challenging 8 months ahead of us. Last month we explained our strategy for only taking pre-orders for the PinePhone, PineTab and Pinebook Pro once production is securely underway. We'll maintain this strategy moving forward – likely for the rest of the year. As a result, the gaps between pre-order windows are going to be longer than they were in 2020. At the same time, due to the pre-order windows being effectively 'squished', I expect the time from the moment an order is placed until the device ships will be reduced.

Devices which can be bought outright will frequently drift in and out of availability in the Pine Store. This is because highly popular devices, such as the Pinecil or the SOPine, will only be added to store inventory once they are physically received from the factory; given current production uncertainties, only units in physical possession of the store will be sold. I'll do my best to keep you all updated on availability throughout this year – make sure to follow the various news sources, listed at the beginning of the update, to receive updates.

Loongson is a Chinese company better known for its MIPS processors, and we often see the company being mentioned in mainline Linux changelogs with regards to updated to Loongson MIPS SoC's.

But with the MIPS architecture fading away, the company has decided to create its own CPU instruction set architecture (ISA) called LoongArch, short for Loongson Architecture, that is independent of x86, Arm, and even RISC-V architecture.

The reason for the move is that foreign CPU manufacturers use the instruction system as a means to control the ecology, and manufacturers like Loongsoon need to obtain "authorization" to develop compatible CPUs, meaning it's impossible to develop an independent industrial ecosystem. Loongsoon further illustrates the point by saying "Chinese people can write novels in English, but it is impossible to form Chinese national culture based on English".

That makes sense considering the trade sanctions regularly imposed by the United States that make it hard to plan ahead, and for instance, caused Huawei to stop making new Kirin processors.

With those goals there were a bunch of boards to choose from, rc2014 is the standard choice - a well engineered system which uses a common backplane and lets you build mini-boards to add functionality. So first you build the CPU-card, then the RAM card, then the flash-disk card, etc. Over-engineered in one sense, extensible in another. (There are some single-board variants to cut down on soldering overhead, at a cost of less flexibility.)

After a while I came across https://8bitstack.co.uk/, which describes a simple board called the the Z80 playground.

The advantage of this design is that it loads code from a USB stick, making it easy to transfer files to/from it, without the need for a compact flash card, or similar. The downside is that the system has only 64K RAM, meaning it cannot run CP/M 3, only 2.2. (CP/M 3.x requires more RAM, and a banking/paging system setup to swap between pages.)

When the system boots it loads code from an EEPROM, which then fetches the CP/M files from the USB-stick, copies them into RAM and executes them. The memory map can be split so you either have ROM & RAM, or you have just RAM (after the boot the ROM will be switched off). To change the initial stuff you need to reprogram the EEPROM, after that it's just a matter of adding binaries to the stick or transferring them over the serial port.
»
Printer-friendly version

5680 reads

PDF version
More in Tux Machines
digiKam 7.7.0 is released

After three months of active maintenance and another bug triage, the digiKam team is proud to present version 7.7.0 of its open source digital photo manager. See below the list of most important features coming with this release.

Dilution and Misuse of the "Linux" Brand

Samsung, Red Hat to Work on Linux Drivers for Future Tech

The metaverse is expected to uproot system design as we know it, and Samsung is one of many hardware vendors re-imagining data center infrastructure in preparation for a parallel 3D world. Samsung is working on new memory technologies that provide faster bandwidth inside hardware for data to travel between CPUs, storage and other computing resources. The company also announced it was partnering with Red Hat to ensure these technologies have Linux compatibility.

today's howtos