Security Leftovers
Submitted by Roy Schestowitz on Tuesday 16th of March 2021 05:39:53 AM
Filed under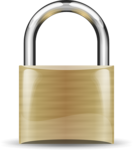 Security updates have been issued by Debian (ca-certificates, flatpak, golang-1.7, golang-1.8, mupdf, pygments, and tiff), Fedora (containerd, golang-github-containerd-cri, mingw-gdk-pixbuf, mingw-glib2, mingw-jasper, mingw-python-jinja2, mingw-python-pillow, mingw-python3, python-django, python-pillow, and python2-pillow), Mageia (git, mediainfo, netty, python-django, and quartz), openSUSE (crmsh, git, glib2, kernel-firmware, openldap2, stunnel, and wpa_supplicant), Oracle (qemu), Red Hat (openvswitch2.11, openvswitch2.13, pki-core, rh-nodejs10-nodejs, rh-nodejs12-nodejs, rh-nodejs14-nodejs, and wpa_supplicant), Slackware (kernel), SUSE (apache2, crmsh, glib2, s390-tools, and slurm_20_11 and pdsh), and Ubuntu (python2.7, python3.7, python3.8).

You may not have used SCSI this decade, but the old storage interface software is still in Linux and security holes have been found, and fixed, within it.

The Common Vulnerability and Exposures (CVE) Program's mission is to identify, define, and catalog publicly disclosed cybersecurity vulnerabilities. CVE numbers (assigned when vulnerabilities are added to the CVE List) enable two or more people or tools to refer to a vulnerability and know they are talking about the same thing, resulting in significant time and cost savings. Many organizations now require vendors to supply CVE numbers when providing hotfixes or other updates.

The XenProject Security Team has been including CVE numbers with publicly disclosed vulnerabilities for many years now. Until now, this has involved submitting each of our Xen Security Advisories (XSAs) to Mitre as they become public, waiting for them to issue us CVEs, and then re-sending the advisories with CVE numbers attached. For the last several years, this has been a very manual process that involves an engineer translating our advisory into a webform (which has captchas to prevent any automation). During this time, the demand for advisories to contain CVEs as soon as possible has grown.
»
Printer-friendly version

2276 reads

PDF version
More in Tux Machines
digiKam 7.7.0 is released

After three months of active maintenance and another bug triage, the digiKam team is proud to present version 7.7.0 of its open source digital photo manager. See below the list of most important features coming with this release.

Dilution and Misuse of the "Linux" Brand

Samsung, Red Hat to Work on Linux Drivers for Future Tech

The metaverse is expected to uproot system design as we know it, and Samsung is one of many hardware vendors re-imagining data center infrastructure in preparation for a parallel 3D world. Samsung is working on new memory technologies that provide faster bandwidth inside hardware for data to travel between CPUs, storage and other computing resources. The company also announced it was partnering with Red Hat to ensure these technologies have Linux compatibility.

today's howtos