Red Hat/Fedora: Flatpak, Podman, Core Modernization
Submitted by Rianne Schestowitz on Tuesday 23rd of June 2020 06:14:53 AM
Filed under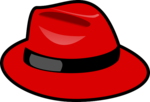 When I started packaging music applications in Flatpak, I was confronted to the issue of audio plugins: lot of music software has effects, software instruments and others implemented as plugins colloquially called VST. When packaging Ardour, it became clear that supported these plugins where a necessity, as Ardour includes very little in term of instruments and effects.

On Linux there are 5 different formats: while LADSPA, DSSI and LV2 are open, VST2 and VST3 are proprietary standard, created by Steinberg, they are very popular in non-libre desktops and applications. Fortunately with somewhat open implementations available, they exist on Linux in open source form. These 5 audio plugins format work in whichever applications can host them. In general LV2 is preferred.

Now the problem is that "one doesn't simply drop a binary in a flatpak". I'm sure there are some tricks to install them, since a lot of plugins are standalone, but in general it's not sanctioned. So I came up with a proposal and an implementation to support and build Linux Audio plugins in Flatpak. I'll skip the details for now, as I'm working on a comprehensive guide, but the result is that several audio applications now support plugins in flatpak, and a good number of plugins are available on Flathub.

Following the rise of Linux container use in commercial environments, the adoption of container technologies has gained momentum in technical and scientific computing, commonly referred to as high-performance computing (HPC). Containers can help solve many HPC problems, but the mainstream container engines didn't quite tick all the boxes. Podman is showing a lot of promise in bringing a standards-based, multi-architecture enabled container engine to HPC.

Over the years, insurers have grown organically, and through mergers and acquisitions, layering legacy infrastructure and meshing code that is often brittle to link core systems together. While modernizing systems is not an easy challenge to overcome, according to a recently released Forrester Consulting study commissioned by Red Hat, many in the industry understand that now is the time to do so. Insurers need to modernize these core systems to increase flexibility, gain cost savings, and be better able to address the growing digital needs of their policyholders. Let's look at some of the key findings of this Forrester Consulting research study on modernizing the insurance roadmap.

[...]

Even though insurers recognize the need to modernize, there are challenges that can prevent them from doing so. Data migration, integration with upstream/downstream systems, cloud migration, and data conversion were cited among respondents as the top challenges they are facing.

These challenges highlight both the insurance industry's hesitation in moving to the cloud and what may happen if they don't: falling behind the competition, failing to meet stakeholders' needs, and not having the skills in place to eventually migrate.

It is not enough to simply move core legacy systems to the cloud, it has to be optimized to maximize the most value, especially in light of the effort expended. While a cloud implementation with one or multiple providers is a step in the right direction, an open hybrid cloud infrastructure can aid core modernization and innovation by promoting a wider set of technology across the data center and public clouds. Technology teams would be freed to build new customer experiences, create and market offers, optimize operations, and manage talent across the enterprise using the same tooling for common tasks.
»
Printer-friendly version

3293 reads

PDF version
More in Tux Machines
digiKam 7.7.0 is released

After three months of active maintenance and another bug triage, the digiKam team is proud to present version 7.7.0 of its open source digital photo manager. See below the list of most important features coming with this release.

Dilution and Misuse of the "Linux" Brand

Samsung, Red Hat to Work on Linux Drivers for Future Tech

The metaverse is expected to uproot system design as we know it, and Samsung is one of many hardware vendors re-imagining data center infrastructure in preparation for a parallel 3D world. Samsung is working on new memory technologies that provide faster bandwidth inside hardware for data to travel between CPUs, storage and other computing resources. The company also announced it was partnering with Red Hat to ensure these technologies have Linux compatibility.

today's howtos