Kernel Work and Graphics
Submitted by Roy Schestowitz on Tuesday 26th of May 2020 12:14:47 PM
Filed under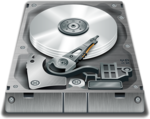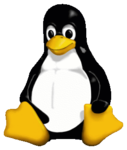 Reiser5 was announced back on New Year's Eve with support for local volumes and supporting parallel scaling out and other improvements over the long-in-development but never mainlined Reiser4. While Reiser5 was not met with enthusiasm, Edward Shishkin has continued working on this next-generation file-system and today announced the latest round of improvements.

Shishkin announced today with support for dumping peaks of I/O load to a proxy device with Reiser5, "Now you can add a small high-performance block device to your large logical volume composed of relatively slow commodity disks and get an impression that the whole your volume has throughput which is as high, as the one of that "proxy" device!"

Valve has enabled the next step towards making Steam games on Linux run smoother in the latest Steam Beta release.

This is something Valve has been working towards for some time now, as the Steam Client has been able to download pre-compiled GPU shaders, which you might have seen when something pops up in your Steam Downloads with an OpenGL and Vulkan icon below.

[...]

It doesn't just do it for installed games, it will do it as you're downloading them too, so by the time you've finished downloading it might even be all ready.

Currently if wanting to use Adaptive-Sync/FreeSync variable refresh rate support of the AMDGPU DRM kernel driver you need to be using the xf86-video-amdgpu X.Org driver for proper handling as well, but a port of the DDX bits to the generic xf86-video-modesetting driver is in the works.

This is still obviously contingent upon the DRM kernel-side support in the AMDGPU DC code, but for those using this generic DDX driver, it at least allows the Adaptive-Sync/VRR handling there.
»
Printer-friendly version

2208 reads

PDF version
More in Tux Machines
digiKam 7.7.0 is released

After three months of active maintenance and another bug triage, the digiKam team is proud to present version 7.7.0 of its open source digital photo manager. See below the list of most important features coming with this release.

Dilution and Misuse of the "Linux" Brand

Samsung, Red Hat to Work on Linux Drivers for Future Tech

The metaverse is expected to uproot system design as we know it, and Samsung is one of many hardware vendors re-imagining data center infrastructure in preparation for a parallel 3D world. Samsung is working on new memory technologies that provide faster bandwidth inside hardware for data to travel between CPUs, storage and other computing resources. The company also announced it was partnering with Red Hat to ensure these technologies have Linux compatibility.

today's howtos