Openwashing Leftovers
Submitted by Roy Schestowitz on Sunday 17th of May 2020 06:59:22 AM
Filed under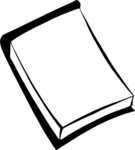 mParticle, the Customer Data Platform (CDP) of choice for multi-channel consumer brands, today announced the release of a new open-source developer toolset to give engineering teams instant data quality protection and feedback in their integrated development environments (IDE).

Governments across the world have been working to deploy contact tracing apps in order to curb the spread of Covid-19. But many experts have raised concerns how such applications can potentially breach the privacy of citizens. Privacy concerns could be real, and personal data collection could be problematic. This may prevent a lot of people installing it.

RespiraWorks, a nonprofit innovator of ventilators for developing countries, and Integrated Computer Solutions (ICS), creators of sophisticated embedded and touchscreen-enabled devices, announced a partnership to collaborate on RespiraWorks' open source ventilator. The medical-grade device, which can be assembled for under $500, is being designed for long-term vs. crisis use and for developing countries with the intent to source and manufacture locally.

There are some fundamental changes on the way for Kubernetes… and one of them is that it's going to go serverless. It's happening already in AWS with Fargate, the serverless compute engine for containers that works with Amazon Elastic Container Service (ECS) and Amazon Elastic Kubernetes Service (EKS). At the moment, a developer needs to specify how many machines and what size they should be. Soon there won't be that need to specify up front: Kubernetes will go and figure it out, with resources negotiated as and when you need them.

The next step is load balancing, whereby Kubernetes will manage the loads running in the hardware that the developer doesn't control. All this represents a fundamental change in how companies use the cloud, a phase 2 where the customer can trigger an application and AWS will automatically adapt the hardware, freeing them from having to think about the underlying infrastructure. The core benefits of serverless in terms of operational efficiency and developer experience are magnified when deployed on Kubernetes.

The OpenFabrics Alliance (OFA) is an open source-based organization whose mission is to develop and promote software that enables maximum application efficiency by delivering wire-speed messaging, ultra-low latencies and maximum bandwidth directly to applications with minimal CPU overhead. The OFA develops, tests, supports and distributes open-source Advanced Network Software – a suite of high-performance APIs and associated software for current and future HPC, cloud and enterprise data centers.

These Open-Source Workflows Helped Intuit Cut Back on Duplicate Work [Ed: Gross openwashing of Intuit -- a malicious and predatory company -- because of "open-source development practices for internal projects."]

The traditional relationships between telcos and their suppliers, and between the standards bodies and open source community, need to be revamped to enable faster innovation and more suitable development and procurement processes, according to key panellists who participated in the DSP Leaders World Forum 2020 discussion Expanding and Coordinating the Open Telecoms Ecosystem.

The report also mentioned the latest progress of OKChain. Only two months after the launch of its testnet, OKChain achieved 100% open-source in April and pioneered the concept of a business alliance. As of today, the first batch of ecological partners has been assembled, including public chain, wallet, explorer, mining pool, and others.

The Open Networking Foundation (ONF), working with the Open Compute Project (OCP), today launched a program that will continually test and certify compliance with ONF open source software projects and OCP-recognized open hardware.
»
Printer-friendly version

2110 reads

PDF version
More in Tux Machines
digiKam 7.7.0 is released

After three months of active maintenance and another bug triage, the digiKam team is proud to present version 7.7.0 of its open source digital photo manager. See below the list of most important features coming with this release.

Dilution and Misuse of the "Linux" Brand

Samsung, Red Hat to Work on Linux Drivers for Future Tech

The metaverse is expected to uproot system design as we know it, and Samsung is one of many hardware vendors re-imagining data center infrastructure in preparation for a parallel 3D world. Samsung is working on new memory technologies that provide faster bandwidth inside hardware for data to travel between CPUs, storage and other computing resources. The company also announced it was partnering with Red Hat to ensure these technologies have Linux compatibility.

today's howtos