Understanding systemd and Issues With systemd
Submitted by Roy Schestowitz on Monday 4th of May 2020 08:53:14 AM
Filed under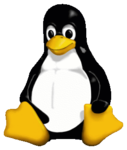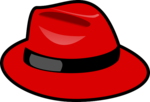 x
In Learning to love systemd, the first article in this series, I looked at systemd's functions and architecture and the controversy around its role as a replacement for the old SystemV init program and startup scripts. In this second article, I'll start exploring the files and tools that manage the Linux startup sequence. I'll explain the systemd startup sequence, how to change the default startup target (runlevel in SystemV terms), and how to manually switch to a different target without going through a reboot.

I'll also look at two important systemd tools. The first is the systemctl command, which is the primary means of interacting with and sending commands to systemd. The second is journalctl, which provides access to the systemd journals that contain huge amounts of system history data such as kernel and service messages (both informational and error messages).

Be sure to use a non-production system for testing and experimentation in this and future articles. Your test system needs to have a GUI desktop (such as Xfce, LXDE, Gnome, KDE, or another) installed.

I wrote in my previous article that I planned to look at creating a systemd unit and adding it to the startup sequence in this article. Because this article became longer than I anticipated, I will hold that for the next article in this series.

10 years ago, systemd was announced and swiftly rose to become one of the most persistently controversial and polarizing pieces of software in recent history, and especially in the GNU/Linux world. The quality and nature of debate has not improved in the least from the major flame wars around 2012-2014, and systemd still remains poorly understood and understudied from both a technical and social level despite paradoxically having disproportionate levels of attention focused on it.

I am writing this essay both for my own solace, so I can finally lay it to rest, but also with the hopes that my analysis can provide some context to what has been a decade-long farce, and not, as in Benno Rice's now famous characterization, tragedy.

In the first chapter, on the basis of contemporary mailing list posts, I discuss efforts to modernize init, rc and service management that took place before systemd, and what were the prevailing motives at the time. I begin with a preface on the cultural cleavages between different classes of Linux users.

In the second chapter, I discuss the early history and design philosophy of systemd, and what factors drove its adoption.

The third chapter is a technical critique of systemd. It assumes prior familiarity with systemd and it is heavy on discussion of implementation details. I also include a few "case studies" based on bug reports to better illustrate some of the drier theory.

The fourth chapter discusses other historical parallels to systemd in FOSS development, wraps up some of the threads in the first and second chapters, and concludes with some conjectures about the future of low-level Linux userspace.
»
Printer-friendly version

2138 reads

PDF version
More in Tux Machines
digiKam 7.7.0 is released

After three months of active maintenance and another bug triage, the digiKam team is proud to present version 7.7.0 of its open source digital photo manager. See below the list of most important features coming with this release.

Dilution and Misuse of the "Linux" Brand

Samsung, Red Hat to Work on Linux Drivers for Future Tech

The metaverse is expected to uproot system design as we know it, and Samsung is one of many hardware vendors re-imagining data center infrastructure in preparation for a parallel 3D world. Samsung is working on new memory technologies that provide faster bandwidth inside hardware for data to travel between CPUs, storage and other computing resources. The company also announced it was partnering with Red Hat to ensure these technologies have Linux compatibility.

today's howtos