Openwashing and Proprietary Entrapment
Submitted by Roy Schestowitz on Monday 16th of March 2020 10:48:43 AM
Filed under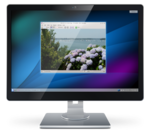 Netflix announced the release of Dispatch, their crisis management orchestration framework. Dispatch integrates with existing tools such as Jira, PagerDuty, and Slack to streamline the crisis management process. Dispatch includes integration endpoints for adding in support for additional tooling.

Network Automation: Commercial or Open Source? [Ed: Loaded and misleading question because proprietary and commercial aren't the same thing; they insinuate that Free software cannot be used commercially or treated as a form of commerce]

The number of different open source licenses is growing and the variation in their terms and complexity is increasing. A number of licenses that appear to be, or are commonly referred to as "open source" do not actually meet the Open Source Initiative (OSI) definition of "open source." Thus, they do not appear on the OSI list of approved open source licenses. We like to say that these licenses are open source-ish! The lack of standard definition of "open source" can lead to potential legal issues and business problems, particularly in connection with investments or acquisitions in companies that use software covered by such licenses. This is relevant to both companies that use open source software (OSS) and potential investors in or acquirors of those companies.

[...]

To the greatest extent permitted by, but not in contravention of, applicable law, Affirmer hereby overtly, fully, permanently, irrevocably and unconditionally waives, abandons, and surrenders all of Affirmer's Copyright and Related Rights and associated claims and causes of action, whether now known or unknown (including existing as well as future claims and causes of action), in the Work ( in all territories worldwide, (ii) for the maximum duration provided by applicable law or treaty (including future time extensions), (iii) in any current or future medium and for any number of copies, and (iv) for any purpose whatsoever, including without limitation commercial, advertising or promotional purposes (the "Waiver"). Affirmer makes the Waiver for the benefit of each member of the public at large and to the detriment of Affirmer's heirs and successors, fully intending that such Waiver shall not be subject to revocation, rescission, cancellation, termination, or any other legal or equitable action to disrupt the quiet enjoyment of the Work by the public as contemplated by Affirmer's express Statement of Purpose.

This license permits users to copy the licensed software, modify it, and share it with others for free.

If you were investing in or buying a company that developed software covered by this license, and you asked for all software covered by an open source license, wouldn't you want that software to be identified? Depending on how the diligence request defines "open source" (e.g., if "open source" was defined using only the OSI definition), software covered by this license may not be identified.

Arabic is the fifth-most spoken language in the world, and it's the official language in most Middle Eastern countries. The "umbrella" Arabic language breaks down further into dialects that vary by country and sometimes community, which complicates Bible translation work.

    

The specs-driven code generation tool features an intuitive interface and easy-to-use templates that help to save up to 40% of development time. Also, coupled with an open-source component, Skaffolder allows developers to create web or mobile applications from the command-line. Along with the command-line tool, the innovative web application tool offers a VSCode extension that enables developers to use the command-line tool's features from the VSCode interface. Hence, developers can interact with Skaffolder without leaving their integrated development environment. Also, providing them with a visual interface locally to define APIs and databases.

Anyway, we're probably stuck with this. Now that they've announced the imminent removal of the old UI, we can probably assume that this feature is on the non-stop release train. Negative feedback almost never leads to cancelling the roll-out of a change, because the team's pride is on the line.

I haven't spoken to anyone who likes the new UI. Do you?

A open-source reimplementation of Silverlight has been released. OpenSilver is a modern, plugin-free, open-source version of Microsoft's Silverlight solution that runs on current browsers via WebAssembly.
»
Printer-friendly version

2469 reads

PDF version
More in Tux Machines
digiKam 7.7.0 is released

After three months of active maintenance and another bug triage, the digiKam team is proud to present version 7.7.0 of its open source digital photo manager. See below the list of most important features coming with this release.

Dilution and Misuse of the "Linux" Brand

Samsung, Red Hat to Work on Linux Drivers for Future Tech

The metaverse is expected to uproot system design as we know it, and Samsung is one of many hardware vendors re-imagining data center infrastructure in preparation for a parallel 3D world. Samsung is working on new memory technologies that provide faster bandwidth inside hardware for data to travel between CPUs, storage and other computing resources. The company also announced it was partnering with Red Hat to ensure these technologies have Linux compatibility.

today's howtos